Three Leica Cameras Fetch 3.6 Million Euro at Auction
While the rest of us were combing the internet for deals, some buyers cast their views in a less thrifty direction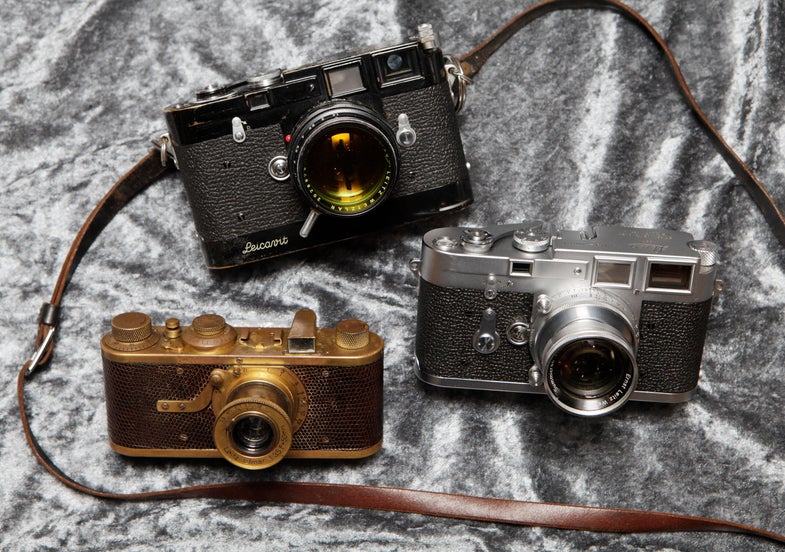 It's not quite the most expensive camera ever sold at auction — that honor still goes to the prototype Leica O-series sold earlier this year. But at a rather astonishing 1,680,000 Euro, a Leica M3D passed the mark as the most expensive production camera ever to be sold.
Justifying this mammoth price is the fact that this isn't just any camera, it's the Leica M3D used by Life photographer and friend of Pablo Picasso, David Douglas Duncan. His use of the camera explains how it hit such a record high, despite beginning bids at a relatively sane 150,000 Euro.
That M3D wasn't the only hugely expensive camera sold at a recent Westlicht auction. That same event saw a gold-plated 'Luxus' Leica from 1929 hit 1,020,000 Euro; the first serial-numbered M3 (serial number 700001, owned by the chief engineer of Lutz) hit 900,000 Euro; three Leica MPs owned by Magnum photographer Paul Fusco went for 858,000 Euro; and a Soviet space camera — the "Arsenal Kiev SKD" — went for 57,600 Euro.
All told, the auction saw more than 8 million Euro in sales, and featured plenty of other bizarre hardware. How often do you see the super-rare Nikon 6mm fisheye up for auction? Or 19th century wooden image viewers? Unfortunately, I'm willing to bet even the least expensive item was too much for my pocketbook.