This Insane Mountain Bike Run Is Why Action Cameras Were Invented
Backflip over a 72-foot canyon? Sure, why not?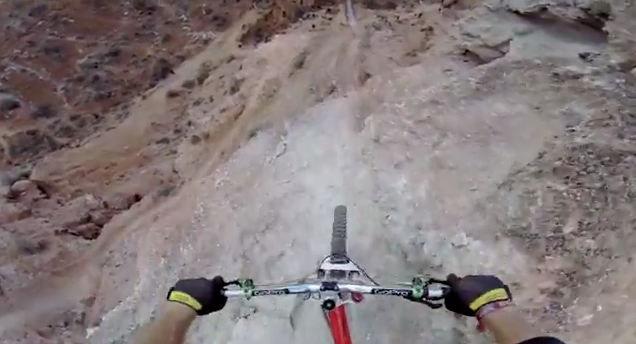 Full disclosure, I'm a mountain bike nerd. Every year, Red Bull puts on an event in the Utah Desert called Red Bull Rampage. The best free ride mountain bikers in the world show up and huck insane tricks on a course that gives me anxiety just thinking about it. Kelly McGarry took silver at this year's contest and brought a GoPro camera with him. The resulting video is nothing short of bananas.
At 1:02, he clears a ledge and drops into an insane chute. At the bottom, you can see a huge kicker ramp, off of which he proceeds to throw a backflip over a 72-foot canyon. It made me sweat to watch it.