Getty Images Teams Up With The Echo Nest To Stream Photos Along With Music
The stock photo agency and a Somerville, MA big-data startup partner to license thousands of music-related photos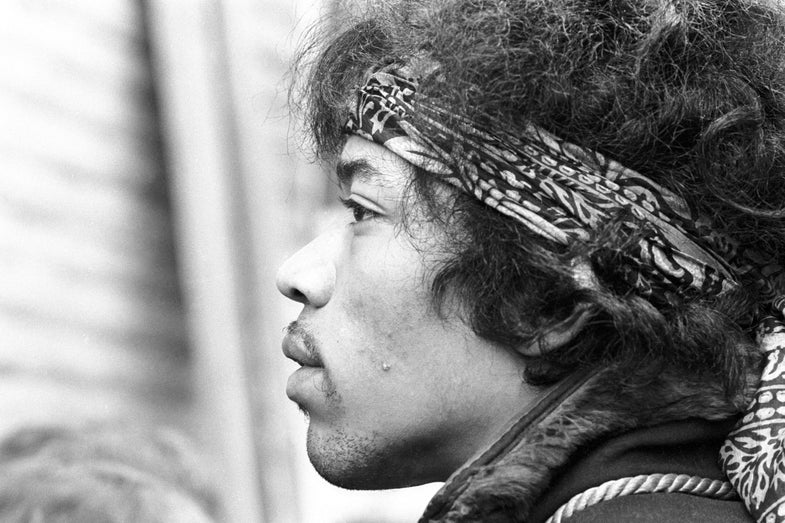 While the straits for music photographers have become so dire that bands now charge the photographers rather than pay them for their work, they may have a new revenue stream—from an unlikely source.
The Echo Nest is a "music intelligence" company spun-off from MIT's Media Lab that uses a massive database of information about music to serve up recommendations for various music sites and streaming services. It just announced a partnership with Getty Images to license more than 27,000 photos from their archives to the Echo Nest's clients. Access to the images is tied to an Echo Nest product called Dynamic Music Data, which uses the Echo Nest's database to deliver a real-time stream of bios, blog posts, news, and social conversations about artists and their music from around the Internet.
The first Dynamic Music Data clients are MTV, the BBC, Nuance, and Yahoo! Music, but the images are available to any client who signs up for the service and pays the additional monthly licensing fee for the Getty images. The Echo Nest and Getty curate the library of images, but the agreement is not exclusive, leaving the door open for smaller agencies and even individual photographers to work with the Echo Nest to license their images (like the photo of Jimi Hendrix at the 1967 Monterey Pop Festival, seen above) to the Echo Nest's clients.
For the music fan and Internet consumer, the gratification isn't quite immediate: you'll need to wait for one of the clients to add the Getty license to their service. But once they do, and you browse a client's site (like mtv.com or music.yahoo.com) to find new artists or stream music, you'll be treated to professional images from one of the largest and most prestigious stock photo agencies, without ever having to leave the site. And Getty photographers have new customers to license their images to as the editorial market continues to shrivel.
With music sales no longer intrinsically tied to the album release format, the Echo Nest's product represents a new way to illustrate music in a market that continues to trend away from physical products—albeit one that is curated outside the influence of the actual artists. For a lot of music, album art can be woefully static. It's one thing to have a 12" x 12" cover for a vinyl record, but much less impressive when viewed as a 50×50-pixel JPG in a Web browser. But individually licensing images would be a monumental task.
"The difficulty of licensing high-quality artist photographs has forced music sites and apps to rely primarily on album art as a graphical representation of artists," Shane Tobin, the Echo Nest's director of strategic partnerships, said in a press release. "We are pleased to partner with Getty Images to solve this problem by making it incredibly simple to serve up the best music data and the best artist images through a single solution."
And while this particular deal is limited to photographers working with Getty, the venture could lead to new partnerships if it's successful. It's unknown exactly how large a slice of the licensing pie will go to the photographers, but for a struggling (or even successful) music photographer, it represents a whole new client base that was previously out-of-reach.