125 Years Later, Here's What Photos from the Kodak No. 1 Looked Like
The National Media Museum has put together a look at the photos from the first widespread consumer camera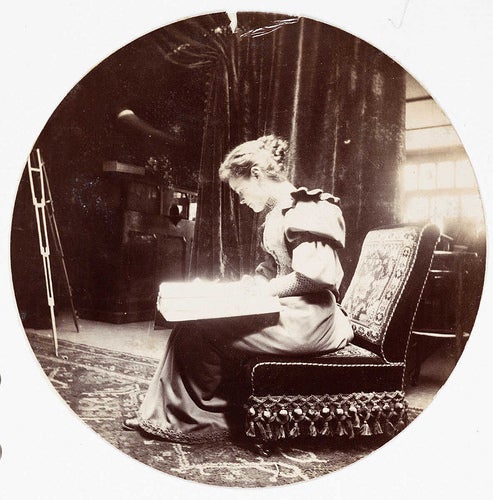 We may earn revenue from the products available on this page and participate in affiliate programs. Learn more ›
Just over 125 years ago, George Eastman patented the very first of the Kodak cameras, the Kodak Box. Soon after, a slightly improved version called the Kodak No. 1 was released, and it brought semi-affordable photography to the people for the very first time. The National Media Museum has put together a look at some photos taken with this famed camera, with its circular prints.
The Kodak Box and Kodak No. 1 both came preloaded with 100 frames of film. After exposing the entire run of images, you'd send the entire box back to Kodak, where the photos would be developed, the camera would be reloaded with film, and it would all be sent back to you for another 100 shots.
For a bit more of a technical look at the Kodak No. 1, camerapedia delves into the details a little. The camera itself went for $25, with $10 to develop and reload it. That's $630 and $250 respectively. Hardly cheap, but certainly more affordable than other cameras of the time. And frankly, $2.50 per exposure and print is less than you'll see at most current printshops.
The images give us a view of the very earliest days of popular photography, and heralds the move of photographs away from just the world of professionals, and into something that most people could try.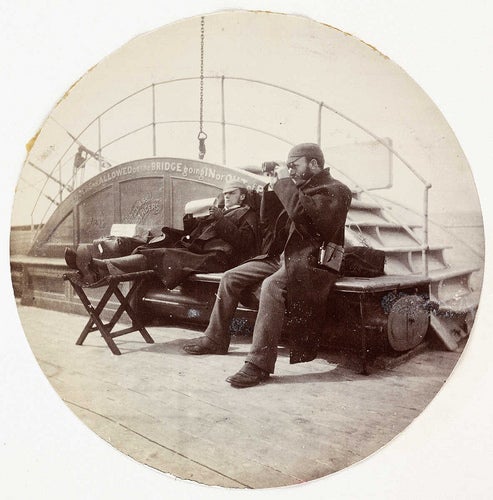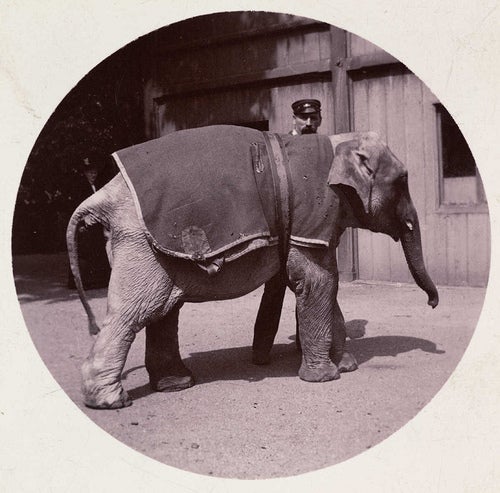 [via Gizmodo]