125 Years Ago Today, George Eastman Patented the Box Camera, Trademarked "Kodak"
While modern Kodak is facing internal strife, let's look at how it began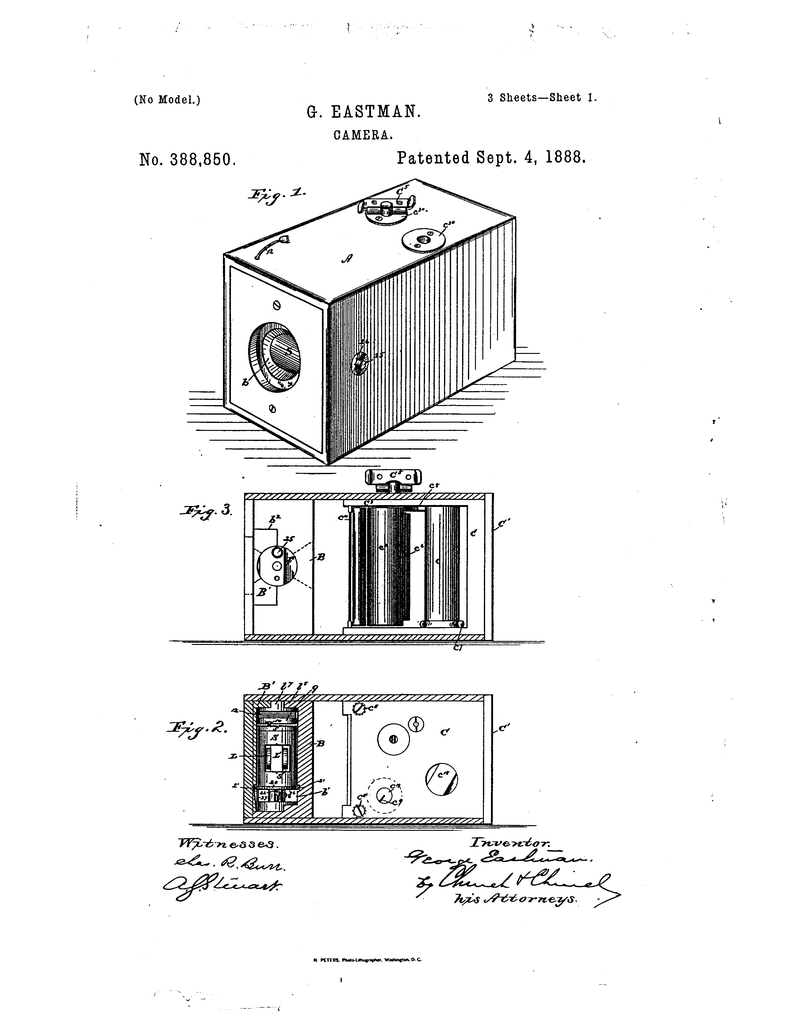 We may earn revenue from the products available on this page and participate in affiliate programs. Learn more ›
Yesterday, Kodak exited bankruptcy, and the world of consumer products, in order to protect what remains of the once megalithic company. It seems a sad coincidence that exactly 125 years ago, George Eastman patented the original box camera, and trademarked the name "Kodak", starting what was to become one of the powerhouses of the popular camera movement.
On September 4, 1888, George Eastman was granted patent US388,850, for a "camera" — a camera that was to become the foundation of the Kodak empire, and later became known as the Kodak box camera.
The original Kodak box camera marked one of the first popular and easy to use cameras, pushing photography into a hobby that almost anyone could enjoy. Just three years after Eastman had invented the roll film, the Kodak box camera could carry enough film for 100 exposures, and had a fixed focal length. It was the first camera designed specifically for rolls of film, a form factor that would come to dominate the industry.
Not only was the original Kodak camera patented today, but September 4 was also the day that George Eastman trademarked the name Kodak and the tagline "You Press the Button, We Do the Rest". Kodak was an entirely made up word, which he explained as:
It's astonishing to think that its been exactly 125 years since one of the most formative photographic powerhouses officially appeared, and while the company might be in tricky financial times now, we can still look back on the incredible things they accomplished before now.
[via Lomography]