Flickr Sees Traffic Boost Post-Redesign
While the Flickr redesign may have been contentious for many, it seems to have worked to get more people on the site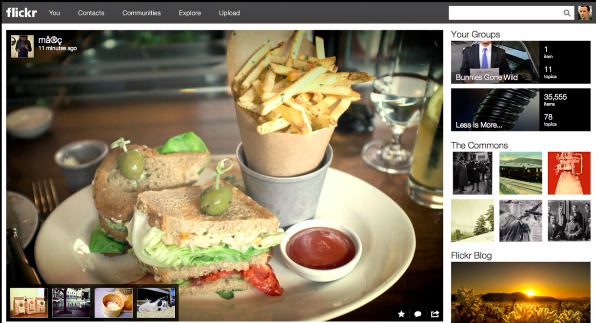 When Flickr rolled out its new design in May, despite many features being rolled out for free, there was a strong pushback from many users. However, despite the backlash, the redesign seems to have worked, as Flickr's visitor numbers continue to climb.
This information comes from a report by SimilarWeb, as cited by TechCrunch. While we don't have access to the full report, apparently in April Flickr had 86 million site visits, and in July that number had jumped to 110 million. Over that same period, time spent on the site grew from 4.5 minutes to 5 minutes, and social traffic increased from 9.7 million to 13.7 million.
Another interesting facet of the report is that Flickr's largest single traffic source is Tumblr, which accounts for 7.2% of referrals. While this hasn't changed much since Yahoo! bought up Tumblr, it does speak to how bit the social network has become for sharing images and driving traffic.
However, these sorts of reports should be taken with a grain of salt. These numbers are generated from a sample of users, and it's very possible that Flickr's actual performance might not perfectly mirror these. But overall, it looks like the redesign has had a net positive outcome for Flickr, and is driving people back to the photo site.