YouTube Gets Built-In Slow Motion Controls
Instantly add gravitas by slowing your video to a crawl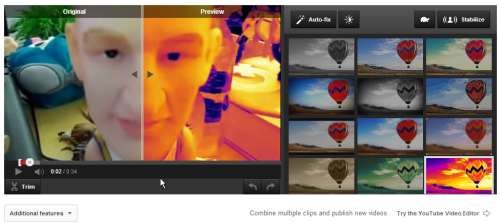 YouTube has added another tool to its video editing arsenal, now allowing you to slow any of your uploads down to a fraction of their original speed. If you're a YouTuber, head to your Video Manager, hit the Edit button, then Enhancements. There's an icon of a turtle, which can be used to slow down your footage to 1/2, 1/4. or 1/8 of its original speed.
YouTube hasn't talked about the technological underpinnings of this tool, and how they've managed to go about interpolating the frames from regular footage to make this happen. But it does allow people without high speed cameras to get their footage into slow motion, giving it plenty of dramatic weight.
You are limited to a 10 minutes final clip length, but anyone who would make a slow motion video last longer than 10 minutes shouldn't be allowed to.
Check out the tool in action in these two demonstration videos:
[via Engadget]
Related: Best camera for YouTube