Duke Gigapixel Cam Heads to Kickstarter
Help fund this incredible camera hitting the road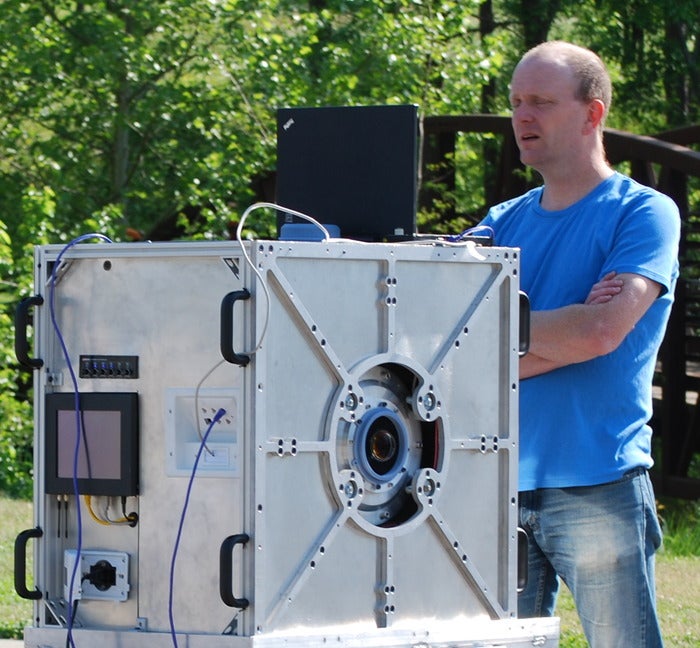 About a year ago, we covered a project from Duke University to create 50-gigapixel camera. Dubbed AWARE-2, it shot with an array of 98 14-megapixel sensors through a single, 16mm aperture lens, which were stitched into one big gigapixel photograph. Now, that incredible camera is ready to hit the road, with some funding help from Kickstarter.
In a trip called "Carolina Zoomin'", the team behind the camera plan to take the Aware camera on the road, and take some photos and show the thing off — but need to raise some funds to do it. The camera seems to have advanced substantially since the version we saw last year, and can now shoot color images and up to 10fps at full gigapixel size.
Unfortunately, unlike most Kickstarters, you're not going to be able to put in enough backing to get an Aware camera — even though they will eventually go for sale. This trip will get the camera out into the public, taking photos, and then provide for an exhibition at the end to show off the huge images at full size (and if you back enough, you can even get an enormous print to cover a wall). The backers will also help decide where the camera will go and what it will shoot, building a community around this huge and absurd device.
If you're interested in the technical side of Aware camera, the folks behind it have released a bit more information on its website.
[via Imaging Resource]