Adobe Teases Lightroom Features and Raw Processing On Tablets
What would you want Lightroom to look like on your iPad?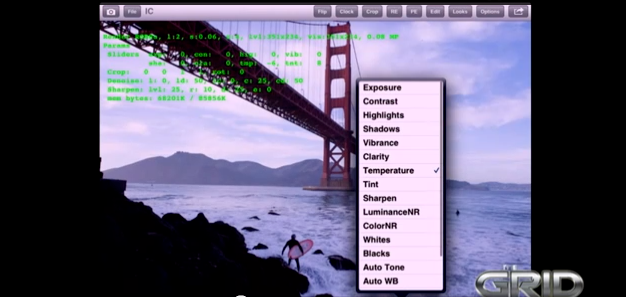 The Adobe MAX conference is starting soon, and with that has come an influx of "sneak peaks", giving us a look at new things Adobe is eventually hoping to release. On a recent episode of Scott Kelby's online show, "The Grid," Adobe employee, Tom Hogarty spilled some info about the possibility of Lightroom-like features on the iPad.
The focus is clearly on the cloud and making the editing experience as easy as possible between devices. The demo hints at a cloud solution that would use something like the Smart Previews in the Lightroom 5 Beta to sync large versions of your images across your devices. That would keep all of the tools, adjustments, and terms the same no matter where you're editing. He even shows off an edit of a full Canon 5D Mark III Raw file on an iPad 2. Intriguing.
It's also suggested that you'll eventually be able to sort, organize, and pick photos just like you do in Lightroom, only on a tablet.
If you want all the gritty details, you're probably best-served watching the full episode, but next week we're expecting to hear about all kinds of stuff from Adobe at their MAX conference. Right now there are almost no hard details about the software, but that could change any time. Still, it seems like we're going to be waiting a while before this becomes a reality.
Would you want Lightroom on your Tablet? If so, what features do you want to see make the move?