"Hyperlapse" Turns Your Daily Commute Into a Stunning Timelapse
By tapping all the images from Google Street View, this web tool combines them into a single timelapse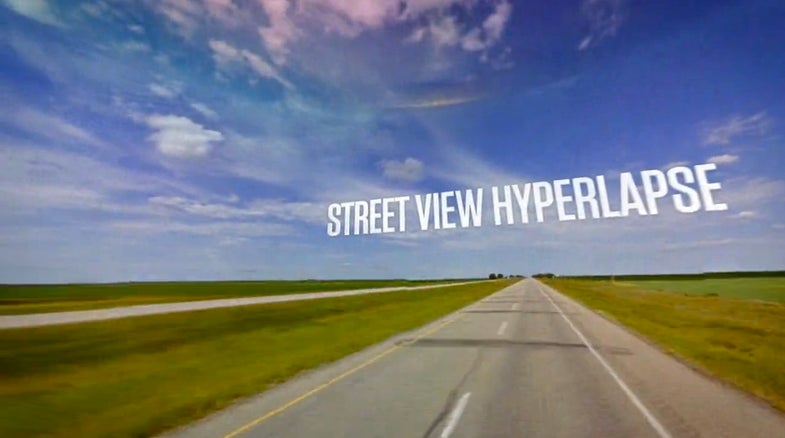 Creating a hyperlapse video traditionally requires planning and precision, as you stitch together an artfully planned timelapse centered around a single feature on a landscape. But thanks to the all encompassing photography of Google Street View, there's now a way to do that that's much, much easier. Hyperlapse by Teehan+Lax Labs lets you transform footage from Google Street View into a stunning hyperlapse with just a few clicks.
While the image quality is nothing special, and the video sometimes disjointed, it's still a mesmerizing and compelling video trip across anywhere in the world Google has been. And given that Google has been up Mount Everest, that's a huge proportion of the Earth.
So if you want to see what it's like to drive across New Zealand, this is your chance to do so without ever leaving your chair. Playing with it, it does seem that since the number of frames seems fixed regardless of how far you travel, short trips make for far smoother looking hyperlapses.
Google Street View Hyperlapse from Teehan+Lax Labs on Vimeo.
[via Wired]