Sony's Cyber-Shot DSC-TF1 Is a Rugged Camera For $199
This might make a great kid camera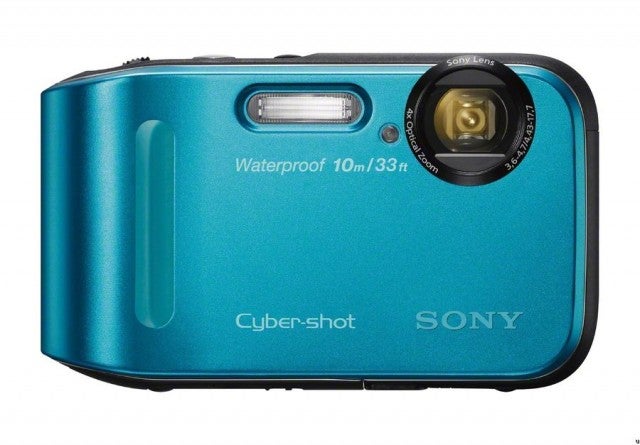 We may earn revenue from the products available on this page and participate in affiliate programs. Learn more ›
Rugged cameras have a history of being rather flamboyant looking and Sony's new value-oriented tough shooter is no exception. It actually looks a bit like Canon's old D10 camera, at least in color. It is, however, a lot less blimp-shaped.
The TF1 has a 16.1-megapixel sensor — a Sony staple — and a 2.7-inch LCD. It's only waterproof to 33-feet and the 4x zoom lens has a maximum aperture of F/3.6-F/4.7. Maximum ISO goes to just 3200. But, since these cameras are made for action, outdoor light will likely make those specs a little easier to overcome.
While it's not exactly a powerhouse, it is only $200, which is a sweet spot for cameras like this. Want to give a camera to your kid or take it wakeboarding where you might lose it in the bottom of the lake forever? Sure, there are cameras that will take better images and video (it tops out at 720p) but they'll also cost more.
If you want to make it even tougher, you can add one of the new cases with attached carabiners for just $13. Sony has always done a pretty good job with their rugged cams, so we're interested to see if they can continue that streak at this price point.