Kodak Patent Portfolio to be Bought by Apple, Google, Adobe, Fujifilm, Others
A consortium of twelve big-name tech companies have banded together to buy Kodak's digital imaging portfolio for $525 million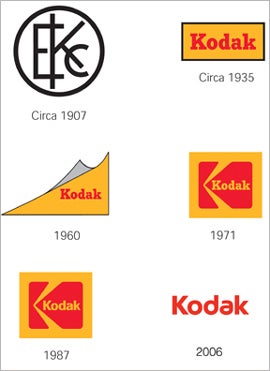 Earlier this month, we reported that a consortium including Apple and Google was looking to pick up a patent suite from the bankrupt imaging giant Kodak. Now it seems that Kodak has accepted the $525 million offer, and assuming everything gets approved, will hand over its digital imaging portfolio to some of the biggest names in technology.
The full list of the 12 licensees has now been made public, and it's an incredible array of big companies from all across the tech sphere:
Apple, Inc.
Research In Motion Limited
Google Inc.
Samsung Electronics Co., Ltd.
Adobe Systems Incorporated
HTC Corporation
Facebook, Inc.
Fujifilm Corporation
Huawei Technologies Co., Ltd.
Amazon Fulfillment Services, Inc.
Shutterfly, Inc.
Microsoft Corporation
Notably, a number of these organizations are currently in patent-based litigation between one another, so it seems a bit peculiar for them to team up like this. However, by doing so they ensure that each company pays less than buying the patents individually, and that all gain access to some of the oldest IP in digital photography — and have less ammo to sue each other with.
The sale still has to be approved by the Bankruptcy Court before it can go through. If okayed, each of the licensees will gain "rights with respect to the digital imaging patent portfolio and certain other Kodak patents." Hopefully, the cash injection will be able to buoy Kodak a bit as it faces down a whopping $6 billion in liabilities.