ACD Systems Announces ACDSee Pro 6 and ACDSee 15
A new iteration has been announced of the popular PC image management system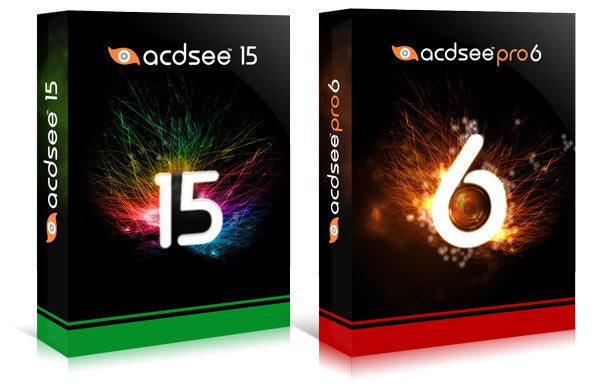 We may earn revenue from the products available on this page and participate in affiliate programs. Learn more ›
Almost exactly a year since the previous edition, ACD systems has announced two new upgrades: ACDSee Pro 6 and ACDSee 15. Both pieces of software are immediately available for purchase, and feature a suite of new tools. With either application, you can now use brush on edits, hierarchical keywords, smart blurring, a new clarity tool, improved noise reduction, and the ability to burn directly to Blu-Ray.
The more affordable of the pair, ACDSee 15, is available for $49.99, and only has a couple of minor tweaks to call its own: improved red-eye reduction, and better color management.
For $99.99, you'll be able to pick up ACDSee Pro 6, which a rather wider array of upgrades and new features. From the press release:
Native 64-bit support — High resolution images require high amounts of handling power. Native 64-bit support on Windows operating systems allows users to speed through their image processing and workflow tasks.
Non-destructive adjustment brush — Make non-destructive edits to select areas of images using a versatile brush. Subtly or dramatically correct exposure, add clarity, boost vibrance and more.
New processing tools — Get a dreamy effect with Soft Focus, use Cross Process to add a surreal, retro look, and non-destructively reduce red-eye. Draw attention to a cropped portion of an image with Post-Crop Vignetting, complete with feathering, radius and roundness controls.
Improved color management — Reworked from the ground up, ACDSee Pro 6's color management system resolves color matching issues that can occur between different devices with much more accurate color matching and higher quality results. Multi-monitor support is also now included.
Improved sharpening — The new Detail slider adds control over the sharpening process by feathering or softening the sharpening halos.
Black and white mode — Take monochrome images to a new level of creativity with the dedicated black and white mode. Make high-quality non-destructive hue-based brightness adjustments and experiment with saturation-based tinting that provides the ability to add a specific hue back to a black and white image.
Advanced color improvements — Adjust individual or overall color in images with improved Advanced Color tools, built on a higher quality algorithm that uses modern color models for higher quality and more perceptual color adjustments. Add in more intuitive controls, and subtly fine-tune or dramatically change the hue, saturation, and lightness, for remarkably better results.
Existing customers will be able to get upgrade pricing, but ACD Systems has not announced what discounts are available. For more information, log in to your acdID account.