New Gear: ACDSee 14 and ACDSee Pro 5 Photo Editing and Sorting Software
ACD Systems has just released major upgrades for two of its biggest software titles.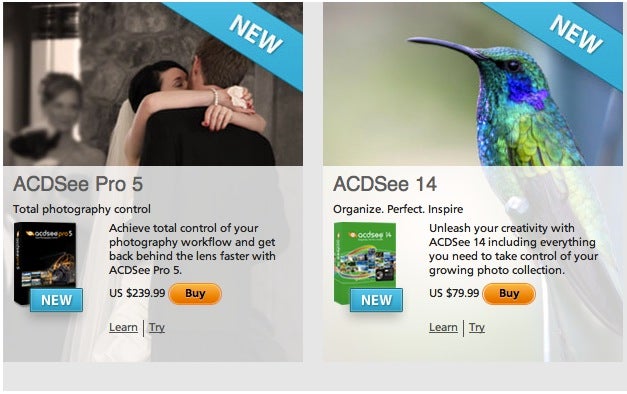 We may earn revenue from the products available on this page and participate in affiliate programs. Learn more ›
Image viewing and editing software house ACD Systems has just announced that two of its flagship titles have received major updates. ACDSee has now reached version 14 and ACDSee Pro is now at version 5.
ACDSee 14 is the low-cost entry-level software from the company, and the new version brings map and geotagging support, better metadata support and the ability to upload local files using using Sync to Web folders. ACDSee 14 has a retail price of $79.99, but that gets knocked down to $47.99 if you already own an ACDSee product.
The professional level ACDSee Pro 5 goes for $239.99, or $95.99 for existing customers. The new version brings new editing features, like an HDR effect for single-exposure images, dodge and burn tools, split toning to simplify the addition of the ever-so-popular retro look, metadata stripping, and advanced sharpening tools.
Both applications now have customizable color labels, and new drawing tools and special effects, including the ever popular faux-lomo film filters.
ACDSee is promising "an excellent upgrade offer" to people who own ACDSee 12 or ACDSee Pro 4, so if you have the most recent version of their software, keep your eye on their twitter feed for more information about upgrading.
As a companion announcement, ACDSeeOnline.com — the cloud based image storage service by ACDSee — is now free, and will give you 2GB of storage.