Yes, It's True: Kodak Selling Film and Paper Divisions
The future of film gets a little more questionable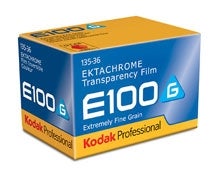 Admittedly, I haven't been covering the whole Kodak bankruptcy ordeal all that closely. It's mainly because the whole thing is a bit sad, but also because it hasn't had all that much tangible effect on those of us who don't find bankruptcy cases interesting. Today, though, Kodak announced that their personalized imaging division is going on the auction block, which means the future of film photography is now pretty much for sale.
According to the press release: "The Personalized Imaging business consists of Retail Systems Solutions (RSS), Paper & Output Systems (P&OS) and Event Imaging Solutions (EIS). RSS is the worldwide leader in retail print solutions with a global footprint of 105,000 KODAK Picture Kiosks; P&OS includes the broadest portfolio of traditional photographic paper and still camera film products."
It's all part of their effort to try and exit bankruptcy next year by concentrating on their hopefully-eventually-profitable segments.
What we're left with is something of a question mark. It's entirely possible that the business could be bought and film could come back even stronger. At this point, though, that seems like wishful thinking.
If you want more info, you can read the full press release here. I, however, am going to go write a blog post about how to take cool pictures of cats or something in order to cheer up a bit on this sunny Friday morning.