Canon Issues T4i Advisory: Faulty Rubber Grips May Turn White, Cause Allergic Reactions
A rubber manufacturing error is causing some Canon DSLRs to act up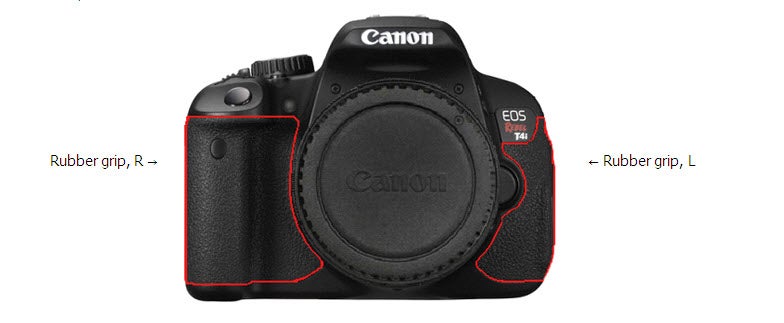 We may earn revenue from the products available on this page and participate in affiliate programs. Learn more ›
If you have a shiny new Canon Rebel T4i and the grips seem to be turning white, it's not your imagination. Thanks to a production error with the rubber manufacturer, a substance called zinc bis (N,N'-dimethyldithiocarbamate) forms in the grips. As a result, they turn white and produce a powder that, in rare circumstances, can cause a skin reaction.
The condition only affects a small run of the cameras, which were produced over a two week period. You can check your serial number on the Canon website to see if your camera is affected, in which case they'll fix it for free.
They say that that heat and humidity will accelerate the process, and with the recent weather conditions, it shouldn't take long to show up. But, with the S100 fixes happening right now too, the Canon service center will probably be a little busier than usual.