A Fujifilm Real 3D W3 Is Taking Photos In Space
For the second time, a Fujifilm 3D camera has made its way onto the ISS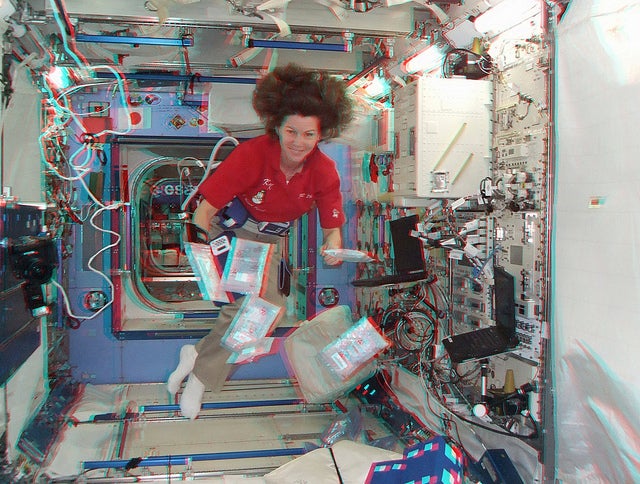 A second Fujifilm 3D camera has made its way onto the International Space Station (ISS), joining the FinePix Real 3D W1 that was sent up there in 2010. On December 21, 2011, the Soyuz 29S launched to the ISS, and brought on board a newer model — a FinePix Real 3D W3.
The W1 was used to take a number of incredibly cool 3D shots from inside the ISS (including the one above), which were then put on Flickr for anyone with 3D glasses to enjoy. We haven't seen any of the 3D images recorded with the newer camera, but according to Fujifilm, it's being used "to record vital images of the work being undertaken at the ISS."
The camera was sent on board as part of the PromISSe mission, which wraps up in May of this year, but the camera will remain on the station for future use.