Adobe Camera Raw 7.1 and Lightroom 4.1 Now Officially Available
New camera support, faster performance, and better defense against color fringing headline this latest update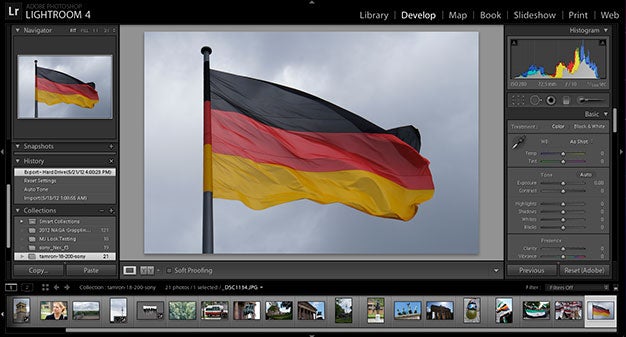 We may earn revenue from the products available on this page and participate in affiliate programs. Learn more ›
Minor software updates aren't exactly the most exciting things to blog about, but we'll never complain about new features and fixes for free. The newest versions of Adobe's Camera Raw and Lightroom 4 add a couple of bug fixes, more RAW support for new cameras and a new tool to fight color fringing.
The list of new cameras supported includes big names like the Nikon D800, Fujifilm's X-Pro1, Olympus OM-D E-M5, the new Sony A37 and NEX-F3 and the Canon 5D Mark III. It also now officially supports the Leica M Monochrom black-and-white digital camera, even though it could handle the DNG files just fine before.
In addition to the new camera support, there's now an improved utility for correcting color fringing or chromatic aberration to complement a heap of new supported lenses. They have also tweaked the performance in general, specifically addressing the develop module and performance when using a second monitor. That's a very welcome update.
If you want the full run-down of features and new supported gear, you can go right to the source here at the adobe page. You can also use that page to download the updates and start trying it out for yourself.