Kodak Ends Production on Digital Cameras, Video Cameras and Digital Frames to Cut Costs
Chopping underperforming product lines could save Kodak $100 million a year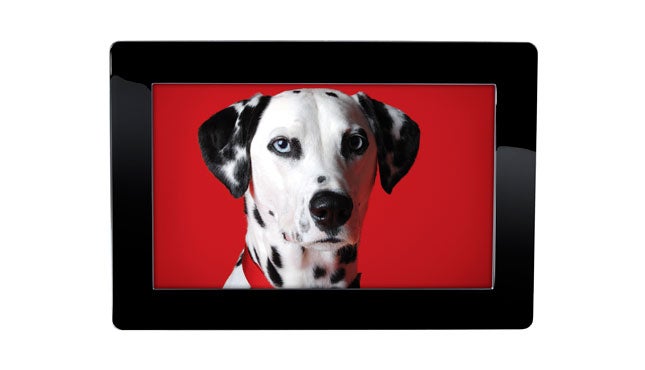 We may earn revenue from the products available on this page and participate in affiliate programs. Learn more ›
Pictured: Kodak's WiFi-enabled, OLED digital picture frame that cost an impressive $1,000.
We haven't been able to bring you much happy news from the mighty Kodak lately and that trend is, unfortunately, not going to be ending today. Reuters is reporting that they'll be stopping production on a wide variety of products in the hopes of saving themselves operating money to the tune of $100 million annually.
This doesn't come as much of a surprise, since the company has been openly talking about their plans to streamline their product offerings, but now it's actually being put into place.
The report suggests Kodak will focus on "seeking licenses to expand its brand licensing program," as well as its printers, and commercial services.
The article doesn't make mention of their film division, so we've put in a note to Kodak to see if they'll comment. But, with recent news that the film division is still a profitable one for the company, we're going to remain optimistic.
We'll update when there's more info on this post and likely on our Twitter page if you prefer to get your news in bite-sized chunks.
UPDATE: Here's the official statement from Kodak:
Kodak plans to phase out of the market for dedicated capture devices – digital cameras, pocket video cameras and digital picture frames – during 2012 to focus its Consumer Business on desktop inkjet, online and retail-based printing – areas that offer the most significant opportunities for profitable growth. Kodak will continue to offer camera accessories and batteries, which are universally compatible with other brands.
We appreciate you choosing Kodak products. Please be assured that we will continue to honor all warranties, and provide technical support and service for our cameras, pocket video cameras and frames.