National Geographic Names Its 2011 Photo Contest Winners
Stunning images with unexpected perspectives take the top prizes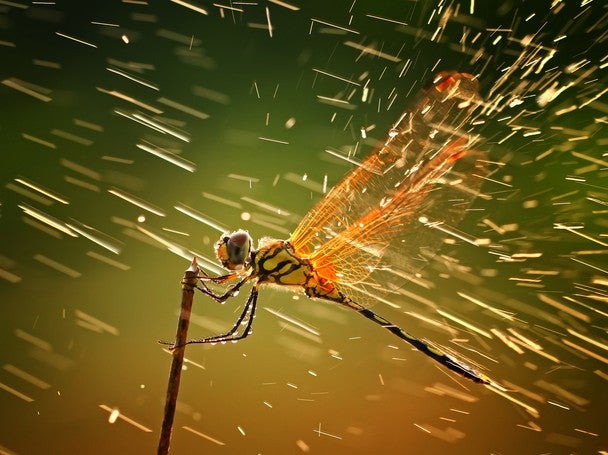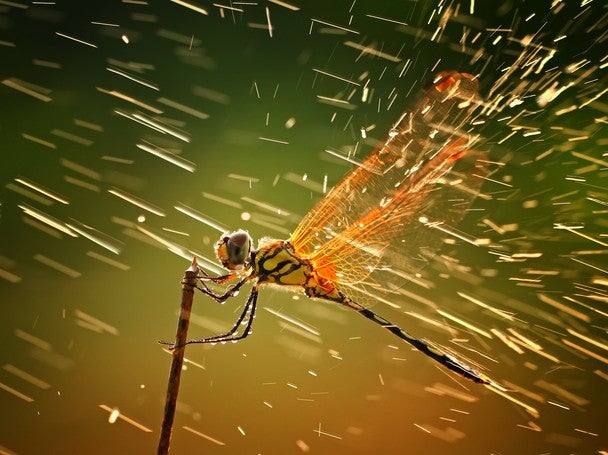 dragonfly
Our huge gallery of Readers' Contest winners should provide you plenty of inspiration, but if you're looking for more, National Geographic's 2011 Photo Contest Winners should do the trick. The Grand-Prize (and Nature category) winning image comes from Indonesia, but could have been shot in your backyard. The macro shot of a dragonfly clinging to a twig during a storm manages to serve as a metaphor for the human experience. As judge Peter Essick said, "It's rare indeed to see a photograph that causes the viewer to feel a bond with a member of the animal world seemingly, but maybe not, so unlike our own."
Which is a common thread in all of the winning images, all are technically perfect, but more so each image makes the viewer feel something. From the winning image in the People category of a Swedish man taking aim at a reindeer while a boy covers his ears inside the car, to the shot of a hopeful double rainbow amid dark clouds and two isolated figures on a Philippines island—each image transfixes the viewer, drawing them into the scene, making them care, making them want to know more.
More than 20,000 photographs were submitted to the contest from over 130 countries, Photographs were submitted in three categories: people, places, and nature. To view all the winning images and runners-up in each category, click here.
The grand-prize winner received $10,000 and a trip to National Geographic headquarters in Washington, D.C., to participate in the annual National Geographic Photography Seminar in January 2012.
Via. National Geographic