Sony, Nikon Update On Thailand Floods
With Thailand still badly flooded, we now know a bit more on how Sony and Nikon have been hit.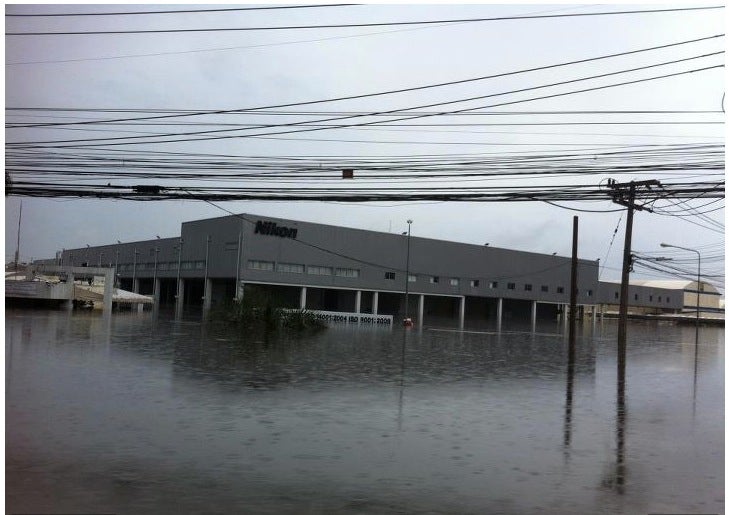 Earlier this month Nikon released an official statement on the flooding of their factory in Thailand, at that time saying they weren't sure on the extent of the damage and how much it would effect production. Nikon has today released an updated notice, primarily saying that the water has not subsided since their last notice, and they still do not know how much this will impact production. Thankfully, there's no reported loss of life.
Sony is also suffering in the floods, and has issued a statement stating that their Thai factory, which creates bodies and lenses for both their Alpha and NEX line, has been substantially damaged.
In a statement on their Japanese website they stated that the production of the NEX-7, NEX-5N, NEX-C3 and a65 has been suspended, and their release dates postponed until an unknown future time.
Canon's camera factories remain thankfully undamaged by the floods, however some of their printer creation facilities are suffering. As of last week, two of their inkjet printer factories remain closed and we've not heard any updates in the interem.
[image by noppatjak]