Google+ Gets Photo Filters
Just in case you didn't have enough filters for your photos, Google is getting in on the game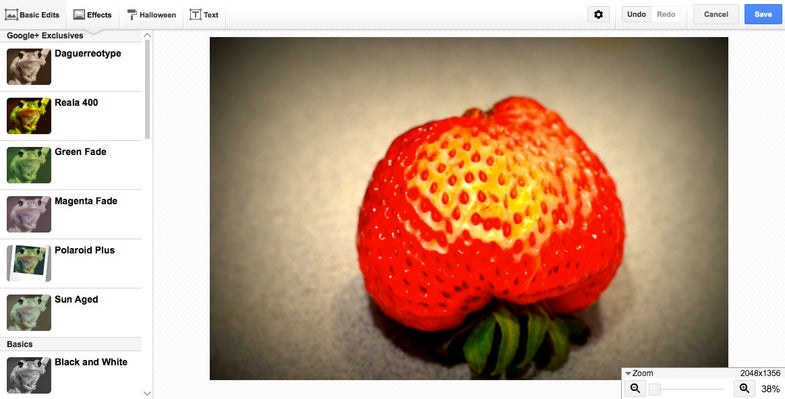 Announced in passing in a Google Blog post about new features, Google+ can now add filters over the top of your uploaded images. Building on the huge international following of various faux-lomo apps, Google+ lets you upload and apply 25 different filters, including a number branded as "Google+ Exclusives", like Reala 400 and Polaroid Plus. Unlike some other applications, you have some degree of control over the filter, and can set how strong it is, and with some blur edges, set boundaries and similar.
There's even a fake-HDR filter which gives all the ugliness of an over-processed tone-mapped image, but without any of the benefits.
Thankfully, there are some pretty solid basic editing tools in the system too, as demonstrated in this video.
From the looks of things, this software comes to Google via the purchase of Picnik, which happened in early 2010. Google acquired them to bring on-board their cloud-based photo-editing tools, and it seems those same tools are what's powering Google+'s new functionality. It also looks to draw a bit from the Picasa app that Google bought several years ago.
We've heard previously that Facebook will be offering something similar (more than once even), but these have yet to eventuate.
[via Engadget]