Apple's iOS 5 Update Brings New Features to the iPhone Camera
The iPhone's camera gets a little bit smarter.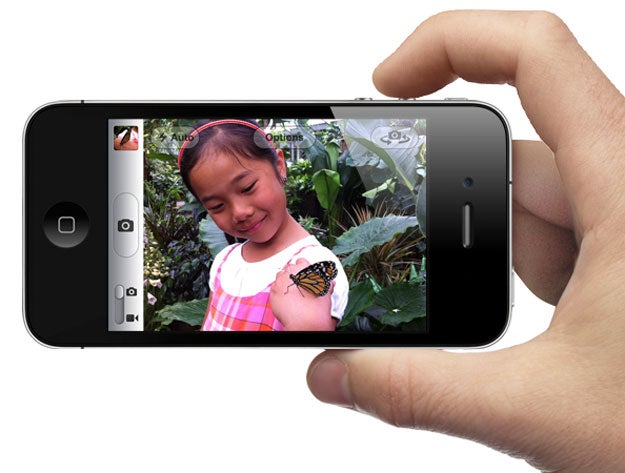 At the WWDC today, Apple is announcing all kinds of goodies for the Mac-using crowd, and part of that includes some serious upgrades to the iPhone camera functionality. Now, it's important to say up front that they're not hardware upgrades, which means image quality won't improve. But, that doesn't mean they should be ignored.
Probably the most important new feature is the fact that there will be a camera button on the unlock screen, which should significantly cut down on the amount of time it takes for the camera to go from in your pocket to ready for picture taking. You don't have to hunt down the app before taking a picture.
Also useful is the fact that you can now use the volume up button to take a picture, which means you can actually hold the iPhone like a camera. Not only does it make for better picture-taking position, but it gives the shutter some much-needed tactile feedback.
The new AE/AF lock lets you pinch and tap on a single piece of the on-screen image to determine focus and exposure.
Last on the docket of improvements is the ability to edit photos natively. The actions include cropping, rotating, red-eye reduction and even a one-click enhance mode much like what you'd find in Google's Picasa software. It still doesn't seem as robust as Adobe's Photoshop Express 2 client, but it's better than nothing.
And while we're still hoping for some hardware improvements, these little tweaks will almost certainly make taking photos with the iPhone more enjoyable once iOS 5 hits later this fall.