Cat Photographer Takes Facebook, Seattle Art World By Storm
Cooper is a five year old kitty, and with the help of his owner is making some incredibly impressive photography.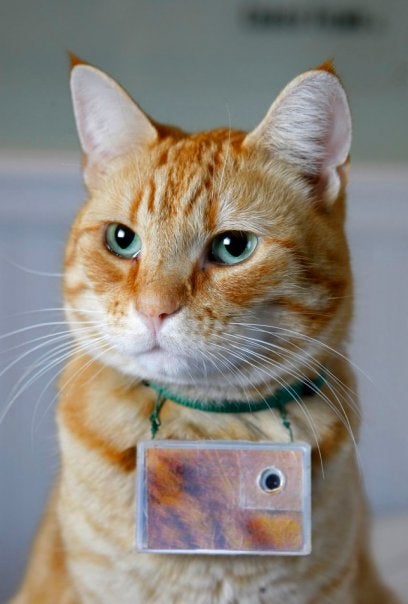 We may be a little late to hear about this cat, but Cooper recently popped up on our radar, a rather cute cat that has a website and book of his photography. Cooper's a five year old American short hair from Seattle, and once a week his owners strap a light little compact camera to his collar, which takes a photograph every two minutes. The best of these are then uploaded to his Facebook page, and thousands of admiring followers can see what he's been up to.
Cooper's been enough of a success to gain his own art show, boast 60,000 fans on Facebook, as well as more television appearances than I care to think of. There's even a Twitter feed. If you really fall in love with the art that this cat has been snapping over the last three years, you can pick up a print of his work for $265 framed or $145 unframed, with a portion of the proceeds going to PAWS: Progressive Animal Welfare Society. How do you know that it's a legit copy? It comes with a "paw-tograph" signature on the rear.
It might not be Cindy Sherman, but there's a definite charm to the photographs, in all their lo-fi glory. Any of our readers able to guess what the camera he's sporting is?
[via HuffPo]