$1.9 Million Leica O-Series Is the World's Most Expensive Camera
And you thought the M9 was expensive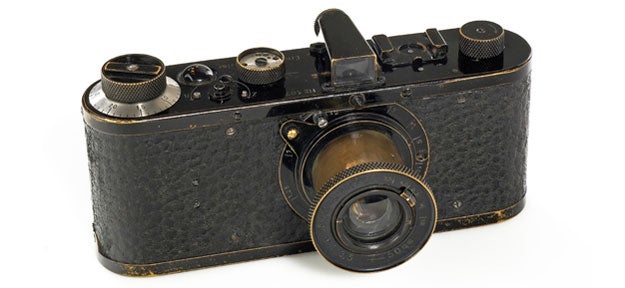 We may earn revenue from the products available on this page and participate in affiliate programs. Learn more ›
In case you haven't been keeping up with our semi-regular eBay Watch series, let me bring you up to speed: Old Leica stuff is really expensive. But, there's a new king when it comes to the most expensive. The 1923 O-series is one of just 25 ever produced and went home with a wealthy private collector.
The $1.9 million selling price was substantially more than the estimated price and, according to many people, makes it the most expensive camera ever sold. Not only was this O-series produced before Leica cameras were actually commercially available, but the description also claims it was the first Leica to be exported when it was sent to New York for patent applications.
It's an undeniably cool piece of photography history, which makes it kind of sad that it'll live out the rest of its days in a private collection where we won't be able to see it.
And, even with that crazy $1.9 million dollar pice tag, it still seems like a bargain compared to the most expensive photograph ever sold, which set someone back a cool $3.9 million.
From: Leica Rumors