You Can Now Subscribe to Photoshop Instead of Buying it
Adobe's new subscription service lets you use their Creative Suite software for as long as you need without coughing up the full price.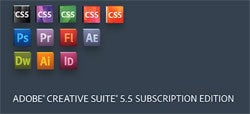 We may earn revenue from the products available on this page and participate in affiliate programs. Learn more ›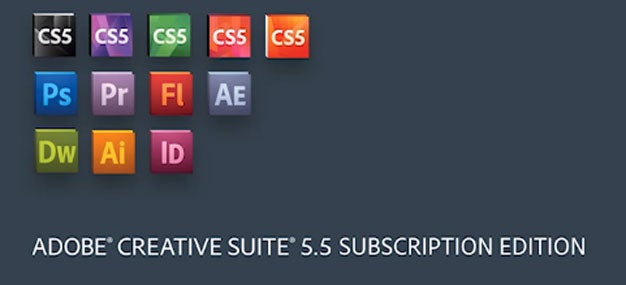 Adobe Subscriptions Main
The big news from Adobe this morning is of course the release of their Photoshop Touch program that will soon have you swimming in a sea of apps. But, they also announced a new version of the Creative Suite software, CS 5.5. In an effort to make it more accessible to people and their businesses, they have developed a system that lets you pay for your software with a monthly subscription fee.
The standard version of Photoshop will still run you $699 if you want to buy it. But, now you can pay $49 a month (or $35 a month if you're willing to commit to a whole year) for full use of the software. The Extended version, which normally costs $999, has a subscription price of $75 monthly or $49 if you commit to a year. Everything works exactly as you'd expect and you can subscribe and unsubscribe freely (unless you lock in for the yearly rate.) Your subscription gives you access to the very latest versions of the software, so there's no additional upgrade fee like there would be with a purchased copy. In fact, Adobe is marketing this program to users with software versions that are too old to be eligible for upgrade pricing.
We should make it clear that it's not an installment plan and you'll have to keep your subscription going indefinitely if you plan to keep on Photoshopping. That means you're probably still better off forking over the cash for the full version if you're a regular user. But, if you just need some more editing fire power for a specific job, you can get it for a relatively small price.
The rest of the Creative Suite is up for subscription as well, with prices ranging from $29 a month for the website creation software Dreamweaver, to $195 for access to the entire Creative Suite Master Collection. Full pricing chart is below.
Click here for the official Adobe page.