Photosmith Lets Your iPad Play Nicely With Adobe Lightroom
A new iPad app lets you organize photos on your iPad before sending them over to Lightroom — lightening your gearbag considerably.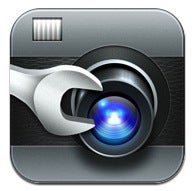 We may earn revenue from the products available on this page and participate in affiliate programs. Learn more ›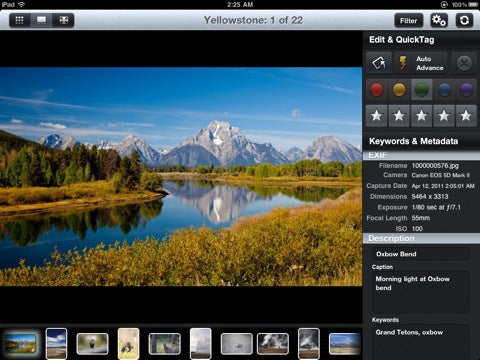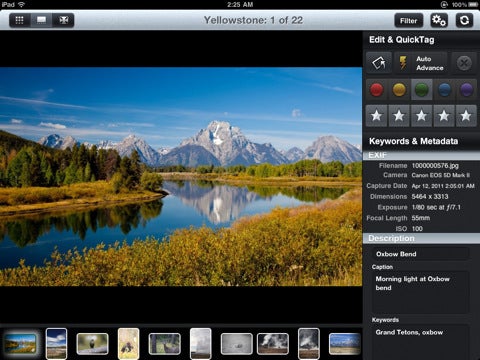 Photosmith
Photosmith ($17.99, iTunes link) is an iPad app that could become a key part of your photography workflow, removing the necessity of dragging a laptop with you on location. It functions like a pared down version of Adobe Lightroom, giving you basic tools to organize and flag images, and then sync with Lightroom for hard editing.
Once you get the images on your iPad, you can tag, label, rate and filter them; set titles, IPTC and descriptions; create collections; and view EXIF data. When you're back home, you just sync the photos over WiFi or USB to Lightroom.
This means you don't have to lug a laptop with you on photographing missions, but you're still able to rate and tag images while the shoot is fresh in your mind. It's not nearly as powerful as Lightroom, obviously, but it can act as an important step in your workflow.
One of the big features in the app is its support for raw files. Just having a reliable way to browse raw files on the iPad with 100% zoom capability is already a bit of a win.
The first reviews of the app on iTunes are universally positive, and people seem very taken with it.
My hope is that the app can be jury-rigged to function with the most recent version of the Eye-Fi SDHC card. That way your photos will be instantly beamed from camera to iPad without needing to even plug into the camera connection kit.