Trunk Show: BOB HOWER
Louisville Kentucky's Olmstead-designed park system is a green gem.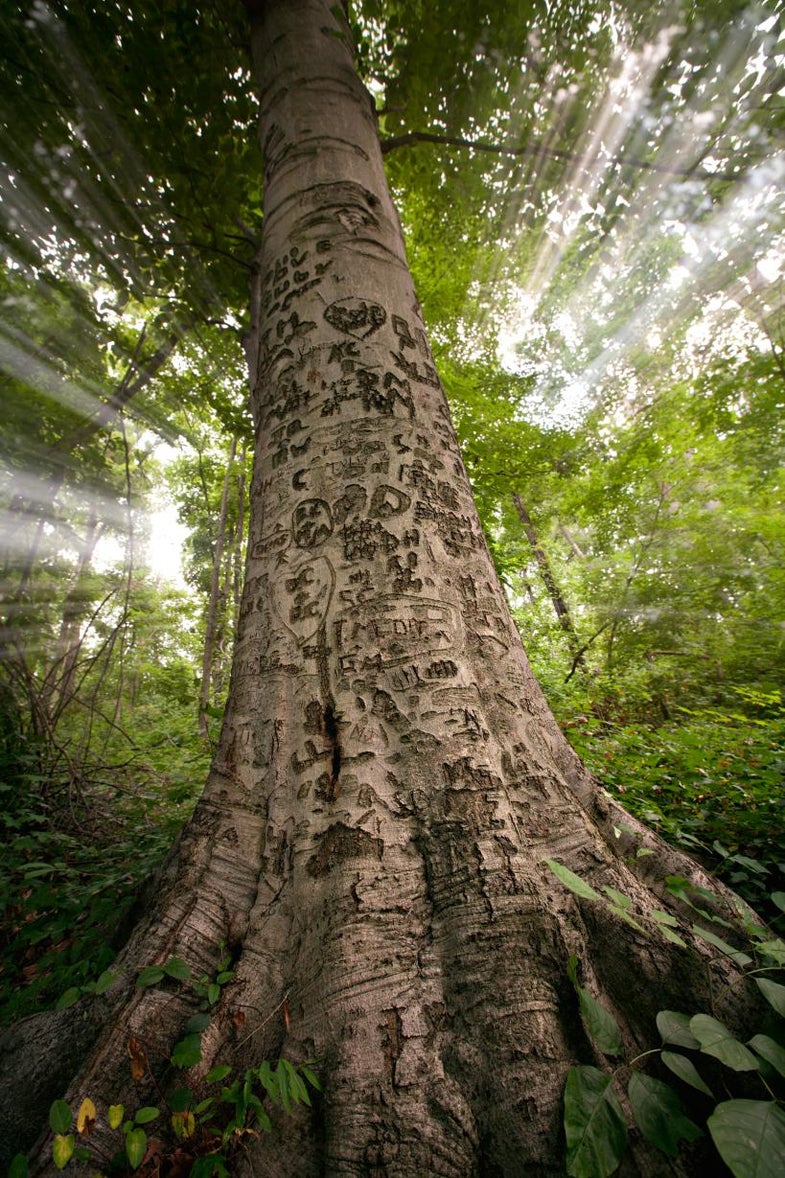 Hower has received an NEA fellowship for his documentary work, and his prints are in the collections of the Museum of Modern Art and the Museum of Fine Arts, Boston, among others. He is a founding partner of Quadrant Photography, a commercial studio in Jeffersonville, Indiana, across the Ohio River from his home in Louisville.
Bob Hower's favorite subject is the industrial landscape of the so-called Rust Belt, which was already in decline when he started shooting it in the early 1980s. That predilection makes him seem an unlikely choice to photograph trees. By his own admission, Hower once derided what he called "the School of Rocks and Trees" in photography. Then, several years ago, he was commissioned to do photography for Louisville's City of Parks initiative, a plan to set aside thousands of acres of land around a nearby watershed. "To add to the difficulty for me, nature in these parts doesn't offer the kinds of big landscapes you'd find out West," says Hower. "It's more modest and understated." Yet Hower's strategy was simple: "Nothing to do but go walk in the woods and keep your eyes open," as he puts it.
Hower took another walk when asked to make photographs of Louisville's first park system. A network of three large parks connected by six parkways, it was designed at the end of the 19th century by the great Frederick Law Olmsted, the landscape architect who also envisaged Manhattan's iconic Central Park. After Olmsted retired, his sons and company carried on, designing another 15 parks for Louisville. The system remained largely untouched, except by visitors, for a century.
Then came the expansion of the interstate highway system and a series of severe storms—forces that toppled many of the mature hardwoods that provide the shady canopy that is the parks' hallmark. Hower's images of the Louisville parks capture that ongoing double threat, both natural (a storm-blasted stump) and human (graffiti carved into an aging tree trunk). But they also conjure the dazzling things that big trees do to light, which is, after all, the favorite substance of photographers. .
Back To the Main Article
Back to Main Gallery ****