Trunk Show: AMY BEDIK
A Georgetown tulip poplar that has flowered through American history.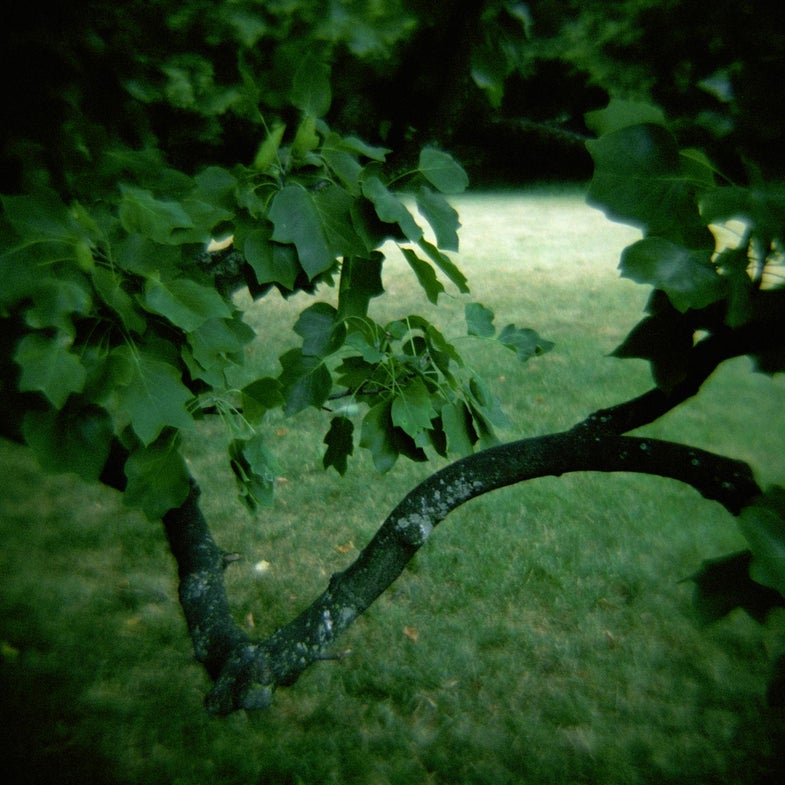 With a background in both photography and film, New York–based Bedik has prints in the collections of London's Victoria and Albert Museum and the Bibliotheque national de France.
Nestled in a five-acre sanctuary in Washington, DC's Georgetown neighborhood is a tree that witnessed much of America's history. A 100-foot tulip poplar (Liriodendron tulipifera), it has seen the turmoil of our revolution, the burning of the capital by the British in 1814, and the assassination of Abraham Lincoln in 1865. It has watched and flowered as America evolved from an agrarian society to an industrial one, and from a small nation into the strongest on Earth—all from its peaceful setting on the grounds of what is now the Tudor Place Historic House and Garden.
That lush garden environment, on land once owned by the granddaughter of Martha Washington and her first husband, led to the project's choice of photographer. Amy Bedik has been shooting formal gardens for many years, most of them with a Diana plastic camera and black-and-white film that combine to give her images a pictorial quality that complements the manicured nature of her subjects. Even though she chose to shoot the tree in color, her technique still plays detail down, turning the tulip poplar's distinctive four-lobed leaves into flat, translucent shapes. And rather than capture the tree in its massive entirety, Bedik isolated such representative details, including its individual limbs and 60-inch-diameter trunk. "Its breadth formed a shelter from the hot sun that day," she says. "So I tried to explore the idea of shelter through the photographs."
The Tudor Place tulip poplar's garden confines might seem, in turn, to shelter it from the ravages of urban development. While tulip poplars are one of the hardiest and tallest eastern hardwoods, the tree's advanced age puts it at greater risk from environmental contagions and the changing, destructive weather patterns of the last few years. One big storm could fell it, silencing its many stories.
Back To the Main Article
**Back to Main Gallery******