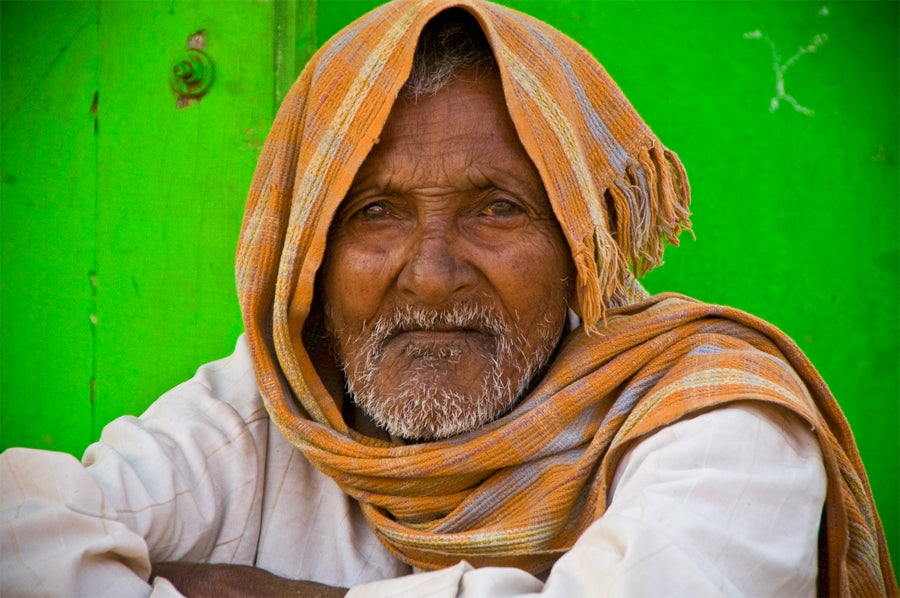 Brought to you By:

What drew you into travel photography?
I have been teaching photography workshops for more than 20 years. They're based on design and visual expression. The travel stuff is an extension of that. I started to do a lot of photo tours and location workshops.
Do you find that a lot of newer shooters get stuck looking for typical postcard images?
Yeah, that's a really common thing. A lot of times when people travel, they bring with them preconceived ideas about how things look because they see brochures and magazines. It's an interesting exercise to break away from that. Sometimes I'll ask my students to take a cliché destination photograph and try to find a different angle. They come in with postcard vision and it's fun to challenge them to go beyond the stereotype.
How do you typically pack for your trips?
As years go on and I gain experience, I get lighter and lighter with my gear. Even more recently it has become a huge pain traveling due to restrictions. I have lots of equipment, but, it's one thing to go on a trip in your car where you can carry it in the trunk, but it's another thing to actually have to take it on the plane and lug it around. I have recently been really excited about the Tamron 18-270mm f/3.5-6.3 Di II VC AF all-in-one lens. Even though it goes to 270mm, I use it mostly between 18mm and 200mm. When I don't need the extra DOF, I tend to shoot at around f/8. In India, I used it exclusively for over 3-weeks. Otherwise, I usually also carry a Tamron SP AF 10-24mm f / 3.5-4.5 DI II Zoom Lens, a carbon tripod, memory cards and batteries in a little sling bag. I used to take a lot more, but I find that this works for me when traveling.
What is your approach to photographing people when you're traveling?
It depends on the country, but for me, it's a matter of talking to people, especially if you're trying to for a portrait approach. Basically, I like to respect people's right not to have their picture taken since I know I don't like having mine taken.
Is your approach different for candid photos?
Candids are different. You have to get it at the moment and you can deal with their response later. I like to spend time in one area like a street corner or a place with a beautiful background and let people come into my space. Often, I don't speak their language, so a lot of it is eye contact. Usually if you have a camera in your hand, you can make the gesture and they're OK with it. In India they actually asked me to take their picture, which is totally different than a lot of other places I have been.
Do you have any advice for someone just starting out in travel photography?
Invest in a lens with vibration reduction if you plan on shooting in the streets. I have been using a tripod my whole life and they're great if you're shooting landscapes, but when you're using a tripod around people it becomes something different. It can get you in more trouble.
Also, don't get fixated on things that you might read about in the tour book. By keeping an open mind, you can stumble into opportunities for great photographs. Often the best photographs come from the uncelebrated or unplanned. You may be going from point A to point B on the itinerary, but the best photographs usually happen somewhere in between.