New Gear: TomTom Bandit Action Camera Detects the Exciting Parts of Your Videos
The veteran GPS-maker hops into the action camera fray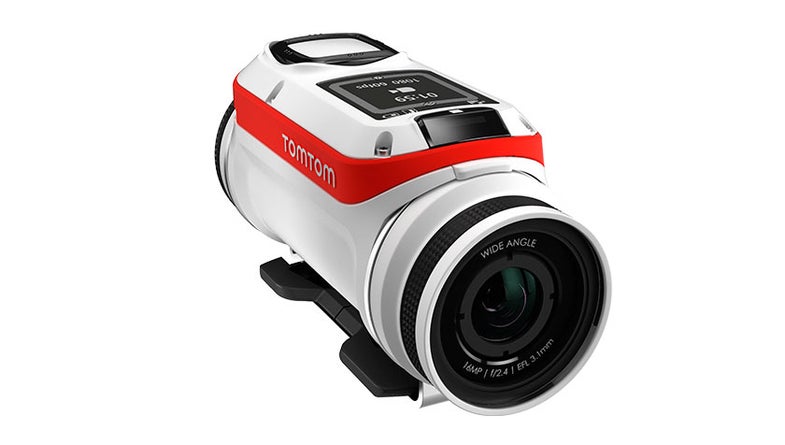 We may earn revenue from the products available on this page and participate in affiliate programs. Learn more ›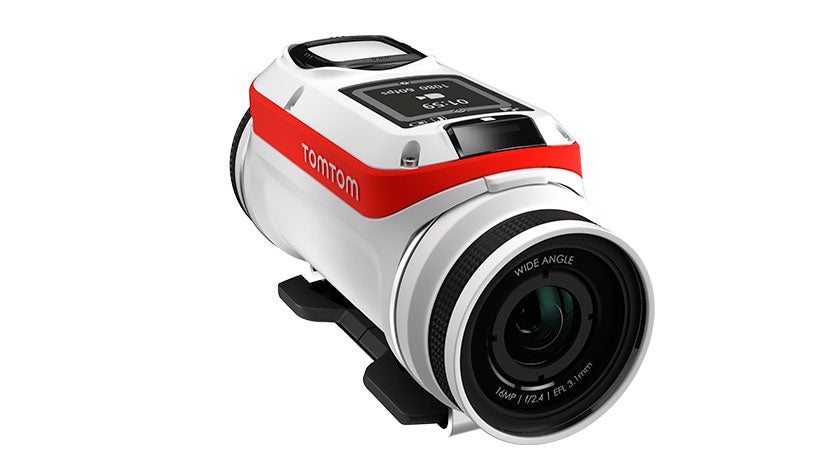 Well, yesterday we got a new drone to write about, which means today must be time for a new action camera. This time, it's TomTom throwing their hat into the action camera ring with the Bandit.
The camera itself is a 16-megapixel affair that shoots 1080p video at 60 fps or 720p video at 120 fps, which is fairly common in cameras like this and, sadly, can't quite compete with the 4K-shooting, 800-pound gorilla that is the GoPro.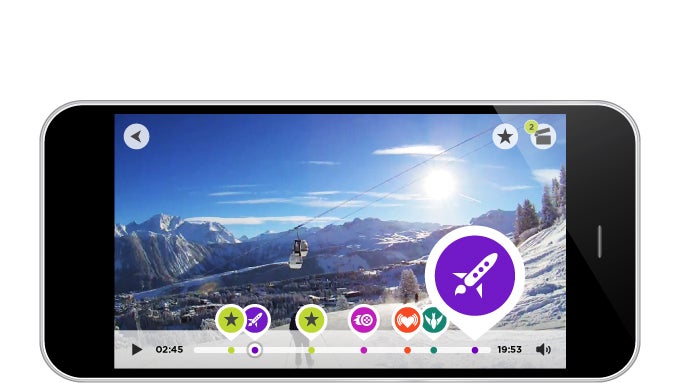 The Bandit does have some clever tricks up its sleeve, however. One of the cool features is that you can mark highlights in your footage as you're filming it, so editing is easier later. You can mark highlights by pressing a button on the camera or the remote, or just let the camera add the highlights on its own by monitoring when you're moving the fastest or when your heart rate gets the highest (using an optional heart-rate monitor).
Once you're done shooting, the app can help you make a super quick edit of your footage that focuses primarily on the exciting parts of your run. You can also just drag and drop to edit in the app, which looks pretty advanced, though, we'll be interested to see if the interface is as good in person as it looks on the web.
The camera itself isn't waterproof, but there is a waterproof housing you can buy as well as a growing assortment of mounts and other accessories, including an action-oriented selfie stick, which was actually a thing well before the tourists started adopting them.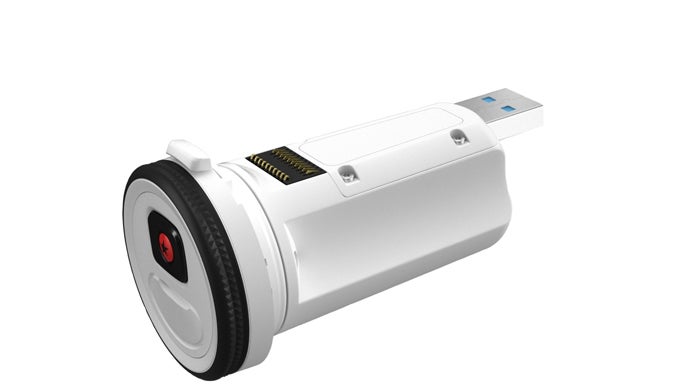 Another interesting element of the Bandit is the battery and memory card solution. The "Batt-Stick" is an all-in-one dongle that houses a 1900mAh battery and a slot for a microSD card, which they claim can combine for three hours of recording. That's a lot. It also has a USB connector built into it, so you can just take it out and charge it rather than attaching a cable to the camera.
Ultimately, it's going to be tough for any action camera to beat the mighty GoPro, but these specialty cameras may just fill in the gaps for some users. TomTom's long-time competitor Garmin also got in on the action camera game a while back and that's actually a pretty good little shooter, so it's good to have all these options.
We look forward to checking out the Bandit when it becomes available. It will retail for $399 later in the summer.