New Gear: Tamron 85mm F/1.8 and 90mm F/2.8 Macro SP-Series Lenses
Tamron the SP lenses into the longer focal lengths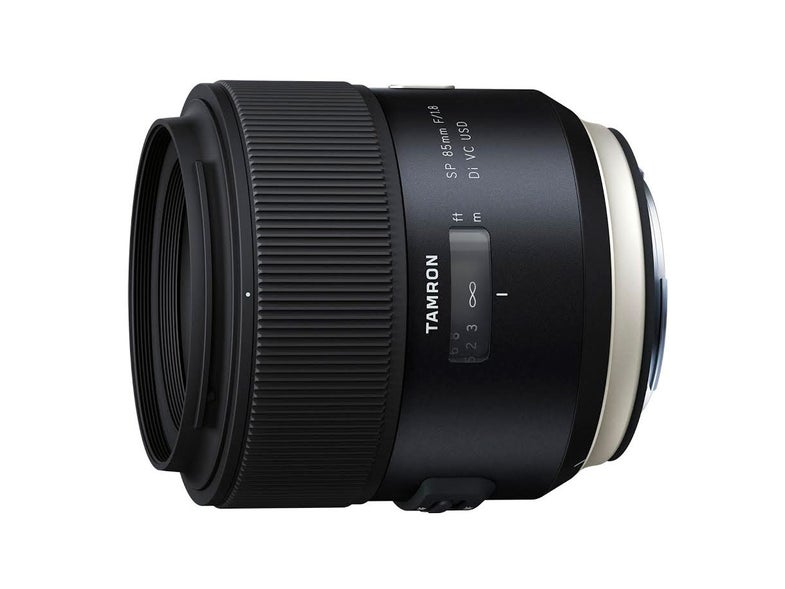 We may earn revenue from the products available on this page and participate in affiliate programs. Learn more ›
We were first introduced to Tamron's new high-end SP stabilized prime lenses last year with the 35mm F/1.8 and the 45mm F/1.8. Now, Tamron is expanding that line to include a new SP 85mm F/1.8 portrait lens and a SP 90mm F/2.8 macro lens.
We'll start with the SP 85mm F/1.8 Di VC USD, which has a total of 13 elements in 9 different groups. It's part of Tamron's high-end SP series, so it looks a lot like the 35mm and 45mm SP lenses on the outside in terms of branding and finish. Inside, it uses LD and XLD lens elements, which it claims help it keep up with the newish wave of high-megapixel DSLRs. It also uses Tamron's most advanced coatings to maximize light transmission and combat reflections.
The built-in Vibration Compensation promises up to 3.5-stops of shake reduction, while the Fluorine Coating and moisture-resistant design help keep it safe from the elements.
Ultimately, it seems like it's pretty much exactly what you would expect if you were going to extrapolate the SP line up to 85mm. This focal length actually seems like a very smart move for them at the moment because Sigma currently doesn't make an 85mm lens in their Art series (though, the older 85mm F/1.4 is still very good).
One thing that's noticeable is that the close-focusing performance on the 85mm isn't quite as pronounced as it is on the wide angle lens, and that's presumably because of the existence of their other new lens.
The SP 90mm F/2.8 Di VC USD is a true 1:1 macro lens at a classic focal length for close-up photography. Tamron has been in the 90mm macro game for quite some time and now it's using LD and XLD glass to help things stay current. Tamron has reportedly paid close attention to the aesthetic of the blur, which is pretty crucial when shooting macro.
Tamron beefed up the Vibration Compensation for the Macro lens, using both an accelerometer and a gyro sensor to help try and keep things sharp. Like the 85mm F/1.8, it also gets the weather-sealed construction, the fluorine protective coatings, and the anti-reflective tech.
The focusing system has also gotten some tweaking, including full-time manual override, which is very handy when shooting close up, and a new focus limiter to cut down on time spent hunting all over the place for the proper focusing distance. And while the 85mm cuts out at F/16 in terms of small apertures, the 90mm Macro goes all the way to F/32, which can come in hand when you need to maximize depth of field.
The original SP lenses were very impressive and extremely reasonably priced, so hopefully that trend continues here into the longer focal lengths. There's no pricing information just yet for the 85mm lens, but the 90mm Macro will check in at $649. The lenses will be available for Canon and Nikon, with the Sony A-Mount versions coming down the pipe later.