Tamron's SP 35mm f/1.8 and SP 45mm f/1.8 Close-Focusing Lenses Are Its First Fast Primes
A pair of new lenses represent new territory for Tamron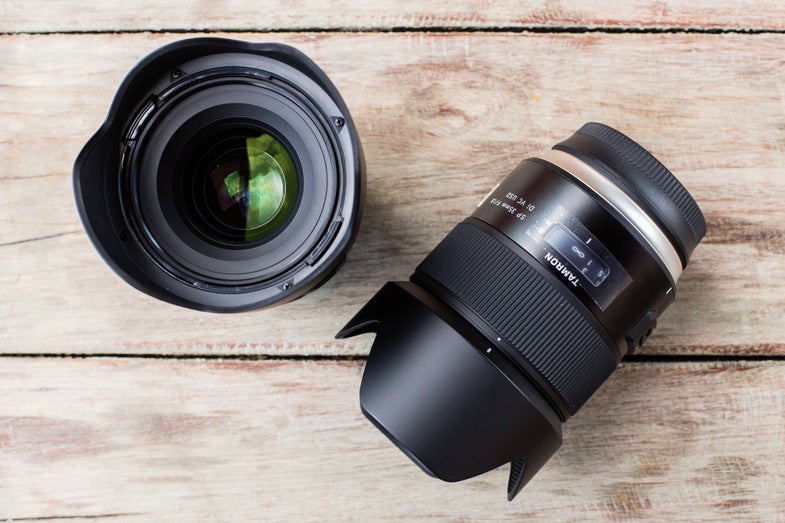 We may earn revenue from the products available on this page and participate in affiliate programs. Learn more ›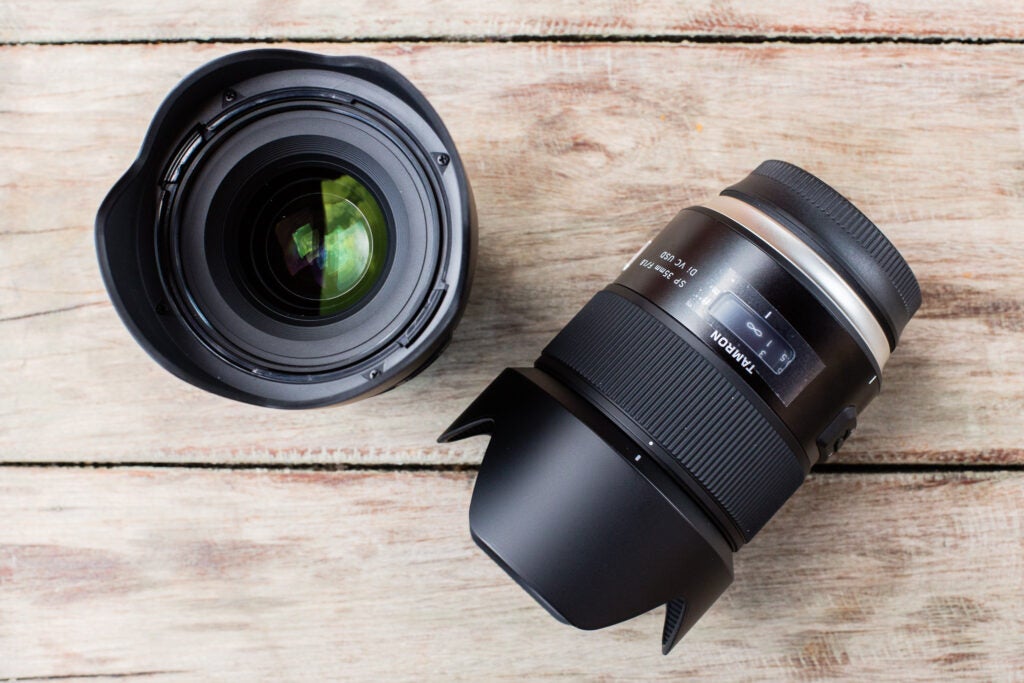 When you think of a Tamron lens, there's a good chance you picture a zoom. It makes sense—the company has made quite a few good ones, like the 24-70mm f/2.8 with VC and the recent 15-30mm f/2.8. Now, however, Tamron is branching out by rebranding its flagship SP lens line with a pair of fast prime lenses: the SP 35mm f/1.8 Di VC USD and the SP 45mm f/1.8 Di VC USD. The company is hoping a few unique features like Vibration Compensation and extremely close focusing can help the new lenses stand out in this increasingly competitive segment.
Both of the new lenses represent a substantial shift for Tamron on a couple of different levels. Their outsides have been given a complete overhaul with a satiny black finish to their metal barrels, a matte-finish aluminum ring near the mount, and a new white font and Tamron logo that will only be used on SP-series lenses.
The inside, however, is where the substantial differences are. Both lenses use an assortment of molded glass, low-dispersion, and extra-low dispersion elements, which includes a floating element to help reduce the minimum focusing distance and increase sharpness throughout the range of focus. As a result, the 35mm f/1.8 focuses down to just under 8 inches, while the 45mm lens can focus at just under a foot. I've had a chance to actually use both lenses over the past few days and I can say that they really do perform a lot like a typical macro lens does when you focus, especially the 35mm lens. Although they don't provide true macro subject magnification, the 35mm provides a maximum magnification ratio of 1:2.5 and the 45mm, 1:3.4.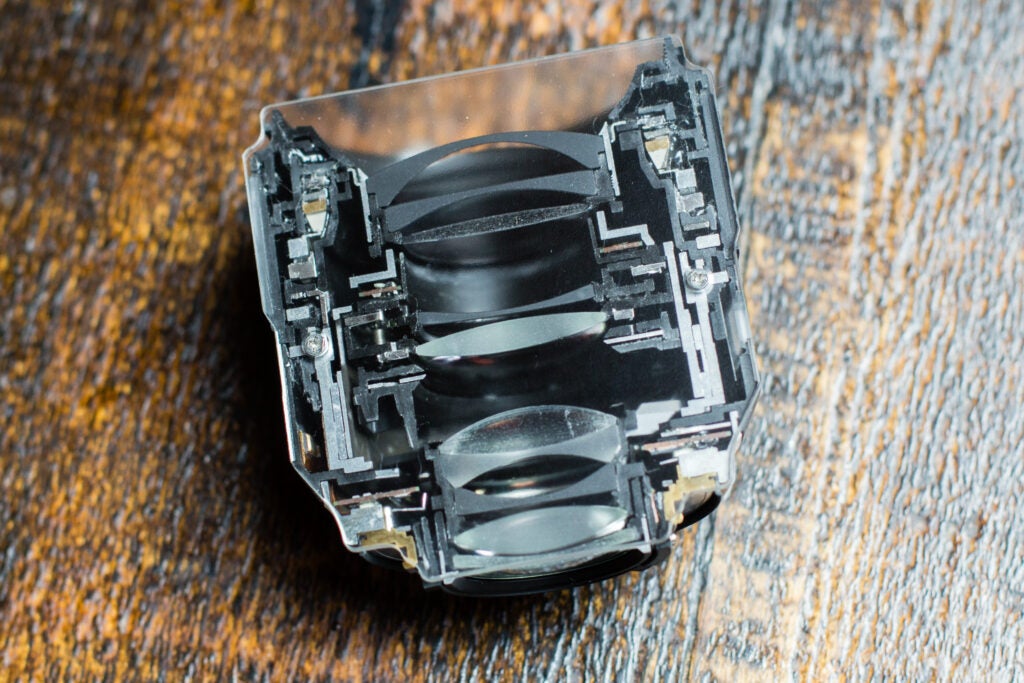 Tamron already has a long history of manufacturing macro lenses, including its excellent SP 60mm f/2 Di II Macro (a true 1:1), but bringing close-focusing like this to a more lifestyle-oriented lens could make it a lot more versatile. For instance, I'm a big fan of shooting "getting ready" shots at a wedding with a fast 50mm, but always have to switch out to the 100mm macro for details. This lens could, in theory, take care of both.
The other interesting addition here is the Vibration Compensation. It's not out of the question for a standard prime, or even a wide-angle prime to include some kind of image stabilization, but it's also not that common. Canon has a 35mm f/2 IS, for instance, but there isn't much else out there with the same setup. Tamron claims this is to accommodate the rising trend of super high-resolution cameras, like the Canon EOS 5Ds, which can emphasize even small amounts of camera shake.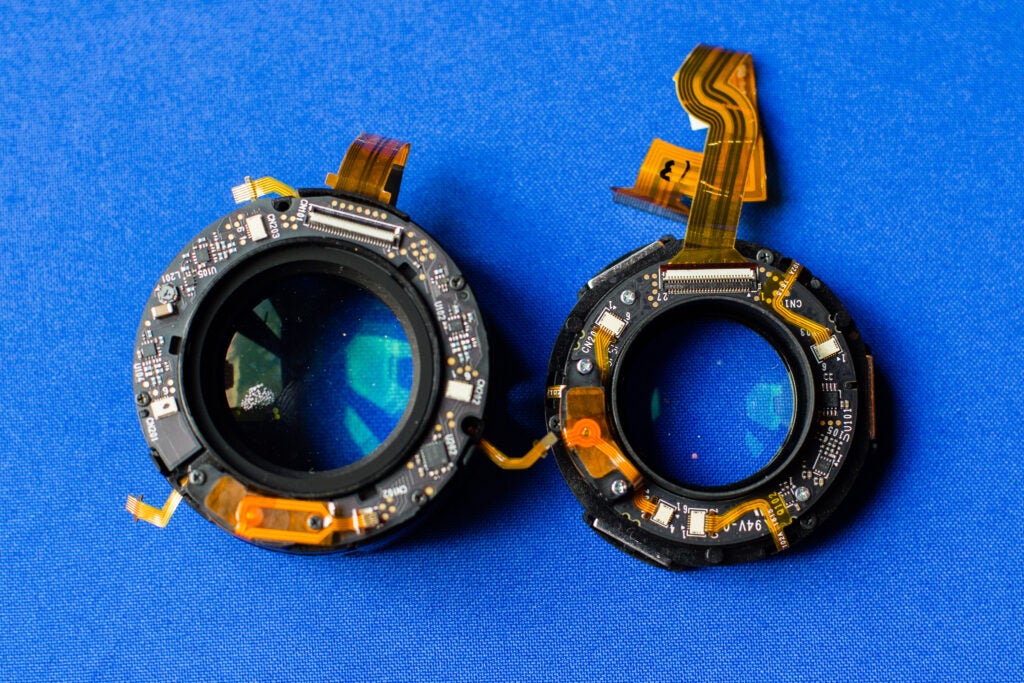 Both new lenses seem fairly similar. In fact, their focal lengths are almost surprisingly close. Tamron says that this is done in order to better accommodate the DSLR market, which is segmented into full-frame and APS-C shooters. Another Tamron rep mentioned that it also helps differentiate the lenses a little from a lens pool that's already flush with 50mm options.
A whole slew of Tamron's top technology rounds out the spec sheet. The optical design helps keep the image plane flat with minimal distortion. The vignetting at the corners and edges of the frame has been mitigated, even when shooting wide open. The eBAND coatings combat reflections and ghosting while the fluorine coating on the front repels fingerprints, moisture, and dirt. The engineers and product designers have clearly put a lot of work into the new line in order to capture a new part of the market.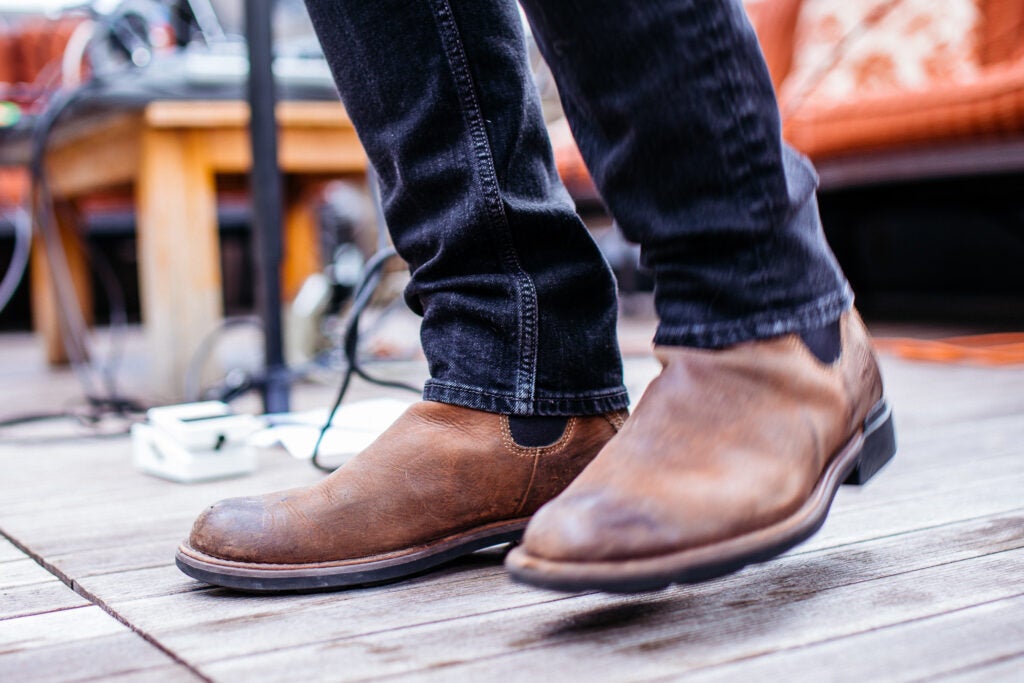 One of the things that caused the most interest at the press conference, however, was the price. Both lenses will come with their own $599 price tag in both Canon and Nikon mounts at the end of September (with the Sony A mount version coming in the following months), which is very aggressive. That makes the 35mm f/1.8 a full $300 less expensive than excellent Sigma 35mm f/1.4 Art-series lens. You lose the fraction of a stop, of course, but you also gain VC.
We're currently trying out both new lenses and will post some more sample images in the next few days, but so far, Tamron's first fast primes are looking rather promising. It will be interesting to see if the company had to make concessions in other areas in order to maintain such small bodies with such close focusing. If you have questions about either lens, feel free to leave them in the comments and we'll try to answer as they come up.