New Gear: Sony Updates 24-70mm F/2.8 and 16-35mm F2.8 A-Mount Lenses
Two of Sony's most popular zooms get substantial AF upgrades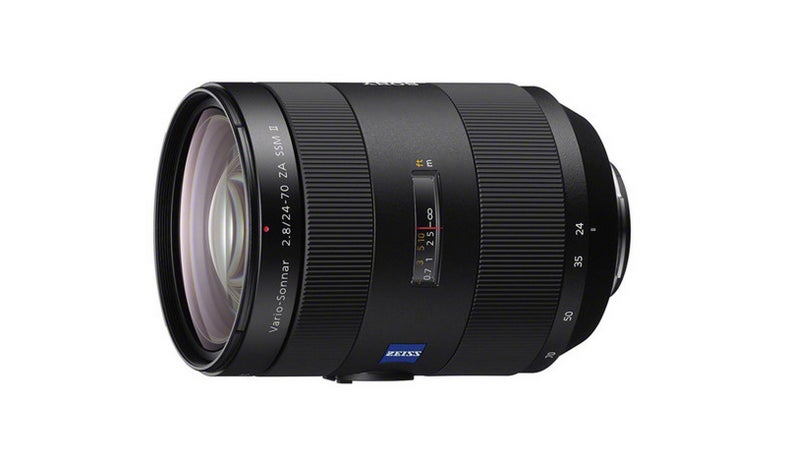 When it comes to full-frame cameras, the 24-70mm and 16-35mm zooms are often essential pieces of kit, especially for working photographers. Today, Sony has announced updated versions of the Vario-Sonnar T* 24-70mm F/2.8 and 16-35mm F/2.8 zoom lenses.
Among the improvements over the 2008 versions of the lenses are new coatings to help fight ghosting and aberration, as well as aspherical extra-low dispersion elements to cut down on distortion, which can be an issue at the wider focal lengths.
Interestingly enough, Sony is also promising substantial upgrades in terms of autofocus performance. The press material claims that the new lenses are up to four times faster than their predecessors thanks to a new Super Sonic Wave Motor and more processing power. That's not something that's typically at the forefront of a lens announcement, so we're certainly curious to see how much of an effect it actually has.
These are some of Sony's highest-tier lenses, and the prices certainly reflect that. The 24-70 F/2.8 ZA SSM II will costs $2,100 when it's released in June. The 16-35mm F/2.8 ZA SSM II will command a hefty $2,250 when it hits the market during the same time frame. Both the Canon and Nikon 24-70mm F/2.8 lenses check in between $1,800 and $1,900, so the difference isn't that pronounced. The Canon 16-35mm F/2.8L, however, costs just $1,599, which makes it considerably cheaper.