New Gear: Sony RX1R II Full-Frame Compact Camera Gets Faster AF and a Built-In Viewfinder
The burliest compact camera on the block just got some serious upgrades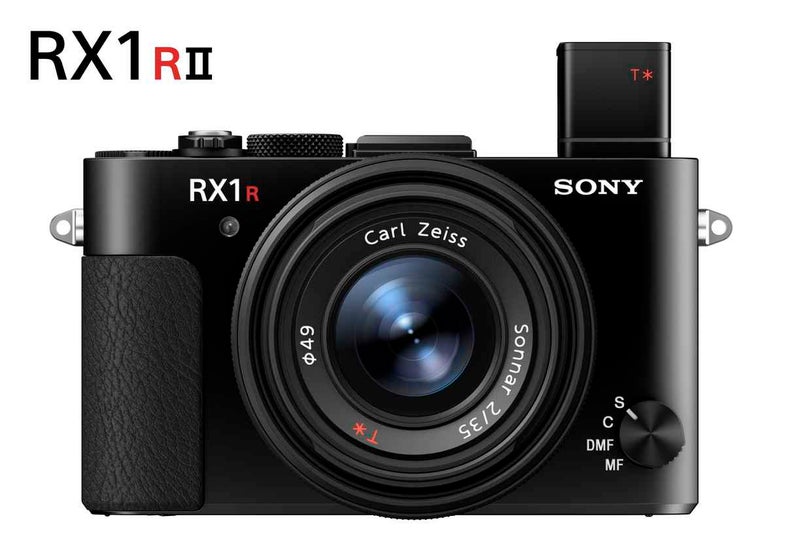 We may earn revenue from the products available on this page and participate in affiliate programs. Learn more ›
To date, no one has really been able to match Sony's feat of putting a full frame sensor into a tiny compact camera like they did with the RX1 and the RX1R. Now, they're announcing the RX1R II, which includes some very notable upgrades.
The sensor itself has gotten a revamp, pushing the total resolution to 42.4-megapixels and keeping with the 35mm F/2 fixed lens on the front.The RX1R II has the most recent Sony Bionz processor, which allows it to push to a maximum ISO of 102,400 in its expanded modes, at the same time operating at 3.5x the speed of the original RX1R. It even turns out 14-bit raw images.
The AF system has gotten a revamp and now includes 399 focal-plane phase-detection AF points that cover about 45% of the total image area. According to Sony, that's the widest coverage on a full-frame sensor. In total, it results in a claimed 30% increase in overall AF performance from the original RX1R.
In front of the sensor is the "world's first" optical variable low pass filter, which allows you to decide whether you want to squeeze out maximum resolution from your images by turning it off, or minimizing moire by leaving it on. You can even bracket the filter if you want to compare and choose later.
One of the most interesting developments to me is the addition of a retractable XGA OLED viewfinder with 2.4 million dots of resolution. That means it offers true eye-level shooting. It has a magnification of .74x. The LCD is a 3-inch LCD with 1.2 million dots of resolution. It can tilt up and down for composing at odd angles.
Lastly, the camera has a variety of video recording options, including 1080p HD recording at up to 60 fps. It also has built-in Wifi and NFC for sharing, which is becoming more and more standard, especially in compact cameras.
The camera will cost $3,300, which is a lot, but that shouldn't come as a surprise if you're familiar with the lineage of the RX1R II and you also consider how much technology is packed into this tiny little package. The original RX1 and the RX1R were excellent little cameras and we're eager to get our hands on a retail model so we can see how much difference the upgrades make in terms of image quality.