New Gear: The Ricoh WG-M2 Waterproof Action Camera Shoots 4K Video
The latest action camera from Ricoh is smaller, tougher, and captures bigger footage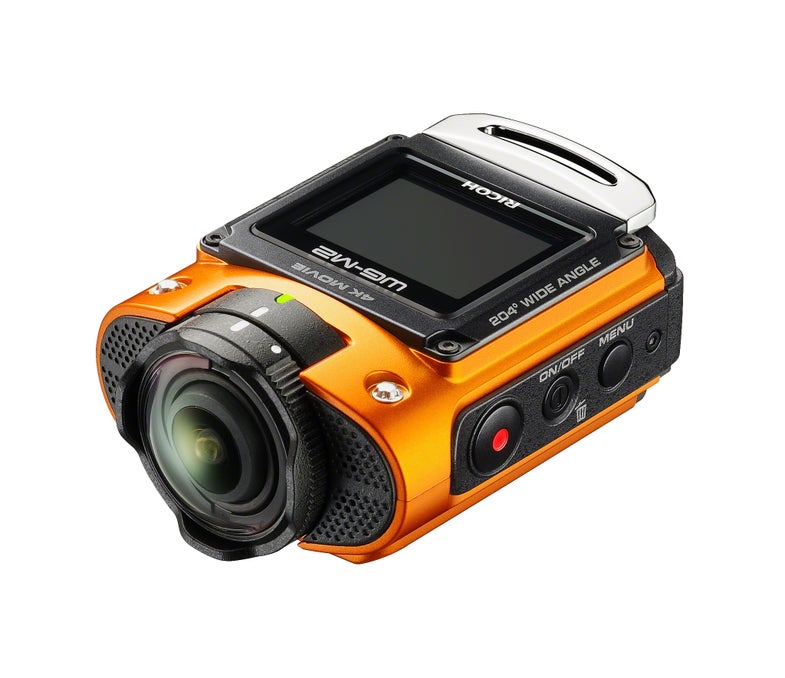 The stream of new action cameras seems to have slowed quite a bit in the last year or so (maybe because everyone was too buys making and buying drones), but Ricoh has a new waterproof action camera in the form of the WG-M2.
The big update—as you can probably guess—is the addition of 4K video capture up to 30 fps. Personally, I prefer higher frame rate capture on action cameras over lots of resolution, but 4K is very quickly becoming the standard so it only makes sense. You can also get 1080p footage at 60 fps and 720p up to 120 fps.
As for ruggedness, the WG-M2 is waterproof to 32-feet and can survive a fall from 6.5-feet.
Still images are captured at 8 megapixels, which seems a little small considering that each frame of a 4K video capture is roughly 8 megapixels in and of itself. You can review and compose shots using the 1.5-inch color LCED display, which is actually a handy feature on an action camera.
The shape of the WG-M2 is similar to the WG-M1 that came before it, but it's considerably smaller and lighter than the original, by roughly 40%.
The WG-M2 will be available in April of 2016 for $299, which is actually a pretty competitive price considering you get many of the same capture modes offered by the top-level GoPro as well as the addition of a built-in screen.