New Gear: Fujifilm X100F Gets Improved Autofocus, More Megapixels, and Revamped Controls
Welcome more megapixels and an improved electronic viewfinder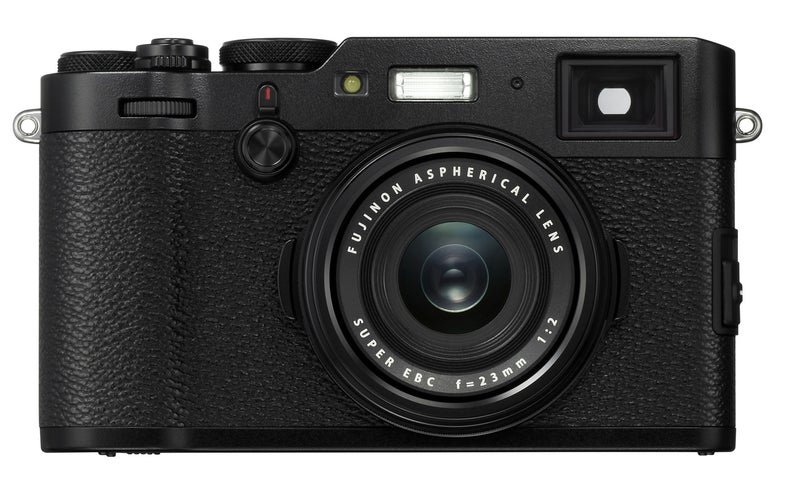 We may earn revenue from the products available on this page and participate in affiliate programs. Learn more ›
The X100 series has a reputation for packing a lot of photographic capabilities into a small—and rather stylish—form factor. The X100F is a follow-up to 2014's X100T, bringing with it more megapixels, a revamped autofocus system, and some ergonomic improvements.
The sensor is the latest version of Fujifilm's 24.3-megapixel X-Trans CMOS sensor, which jumps up from 16.3-megapixels in the X100T. The number of AF points has also been bumped to 91 from 49. Approximately 40% of the imaging area is covered by phase detection AF, all of which Fujifilm claims will make it faster and more reliable in focusing, especially in low-light. AF hasn't always been a strength of the X100 series, so it's good to see some attention paid in that department.
The body doesn't look drastically different from the rest of the X100 line, but there have been some noteworthy changes made. Fujifilm has made an effort to consolidate most of the more common function controls to the right side of the camera. There's a new focusing joystick like you might expect to find on the back of a DSLR for selecting focus area. The Shutter Speed Dial also has an integrated ISO wheel to make switching simpler without taking your eye away from the viewfinder.
Fans of the popular film simulation modes will be glad to see a new ACROS simulation mode for shooting black-and-white images in the camera.

One of the defining features of the X100 series is the hybrid viewfinder, and there have been a few tweaks on that front as well. The EVF now allows for changes in magnification, including 2.5x and 6x magnifications for checking focus. Exposure and white balance can also now be checked in the EVF window while shooting through the OVF.
While this update may not get the same amount of attention as the big medium format GFX 50S unveiling, this does feel like a substantial update. Lots of extra resolution and an obvious emphasis on improving AF will likely address some of the most common requests by users.
The X100F will be available in February 2017 for $1,299.