New Gear: Epson SureColor P-Series Large Format Printers
This morning Epson announced the arrival of four new large format printers made with photographers in mind. The 24-inch P6000 … Continued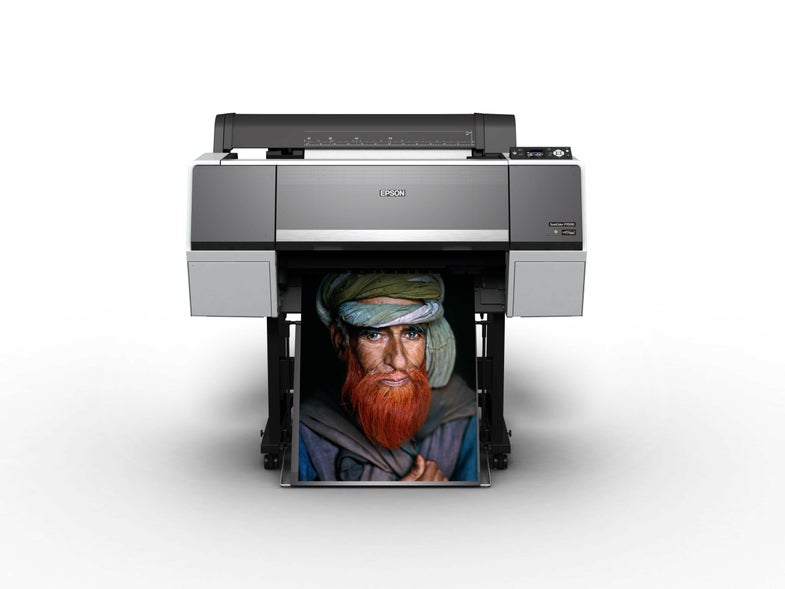 This morning Epson announced the arrival of four new large format printers made with photographers in mind. The 24-inch P6000 and 44-inch P8000 use Epson's UltraChrome HD eight-color ink set, while the 24-inch P7000 and 44-inch P9000 incorporate a newly reformulated Epson UltraChrome HDX 10-color ink set.
According to Epson, the redesigned 10-color inks include a new violet ink for commercial printers for improved PANTONE color matching. The violet replaces the Light Light Black (LLK) and is crucial for the Advanced Black and White printing mode. The new inks also have improved black density—1.5 times denser than the previous formula.
All of the printers use the PrecisionCore TFP Printhead that Epson says improves dot placement and accuracy, can handle a variety of media types in roll form or cut-sheet, has a high-speed rotary cutter and an internal 320GB print server for transferring printing jobs from workstations.
Each of the printers will be available in October 2015. Pricing information is below.
Epson SureColor P6000 24-inch — Standard Edition — $2,995 Epson SureColor P7000 24-inch — Standard Edition (Light Light Black Starter Ink Set) — $3,995 Epson SureColor P7000 24-inch — Commercial Edition (Violet Starter Ink Set) — $3,995 Epson SureColor P8000 44-inch — Standard Edition — $4,995 Epson SureColor P9000 44-inch — Standard Edition — (Light Light Black Starter Ink Set) $5,995 Epson SureColor P9000 44-inch — Commercial Edition (Violet Ink Starter Set) —$5,995