New Gear: Canon PowerShot G7X Mark II Advanced Compact Camera
Canon gave their new high-end compact lots of processing power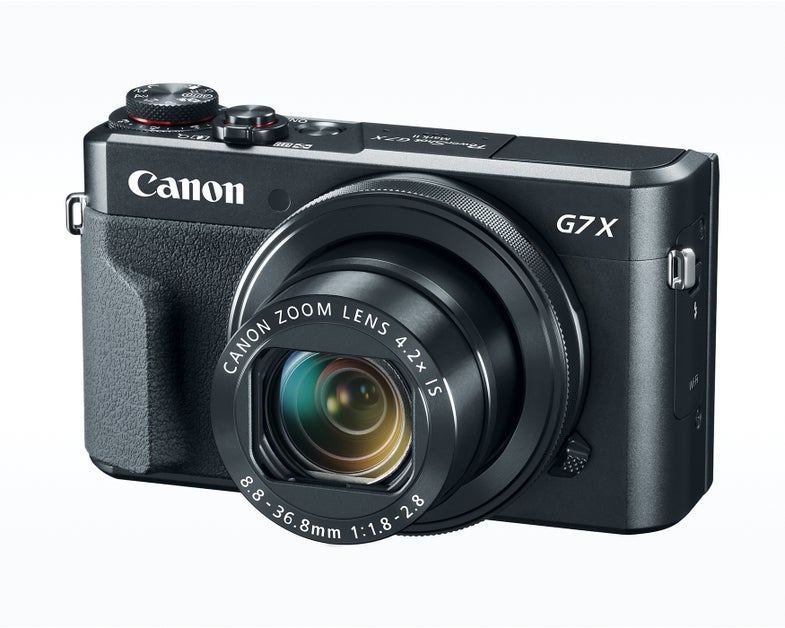 We may earn revenue from the products available on this page and participate in affiliate programs. Learn more ›
In addition to its new 80D DSLR, Canon is also announcing a the new G7X Mark II Advanced Compact camera.
The new G7X Mark II has just about all the things you'd expect from a high-end compact. It has a 4.2x zoom (24-100mm equivalent field of view) zoom lens with a maximum aperture range of F/1.8-2.8. Behind that is a 20.1-megapixel, 1-inch CMOS sensor paired with Canon's latest Digic 7 processor.
The back of the camera is equipped with a 3-inch capacitive touchscreen LCD display that tilts and rotates. Despite that brand new and powerful Digic 7 image processor, the video capture still tops out at 1080p video rather than pushing up to 4K.
It's meant to be an advanced camera, so it has some higher-end features like Raw capture with in-camera conversion so the files can easily be transmitted over the built-in Wifi. There's even a dedicated Wifi function for quick sharing.
It has a built-in Time Lapse Movie feature as well as a bevy of other scene-specific shooting modes often found in Canon compacts.
So, while it's not exactly a revolutionary update, Canon should be able to put that extra processing power to work and provide a bump in image quality. We'll be very interested to see just how much when we get a chance for a full review.
The PowerShot G7X Mark II will be available for $699 when it starts hitting the store shelves in May 2016.