New Gear: Canon PowerShot G3 X Camera Has a 24-600mm F/2.8-5.6 Lens (Equivalent)
25x optical zoom and advanced features make this the king of Canon's current compacts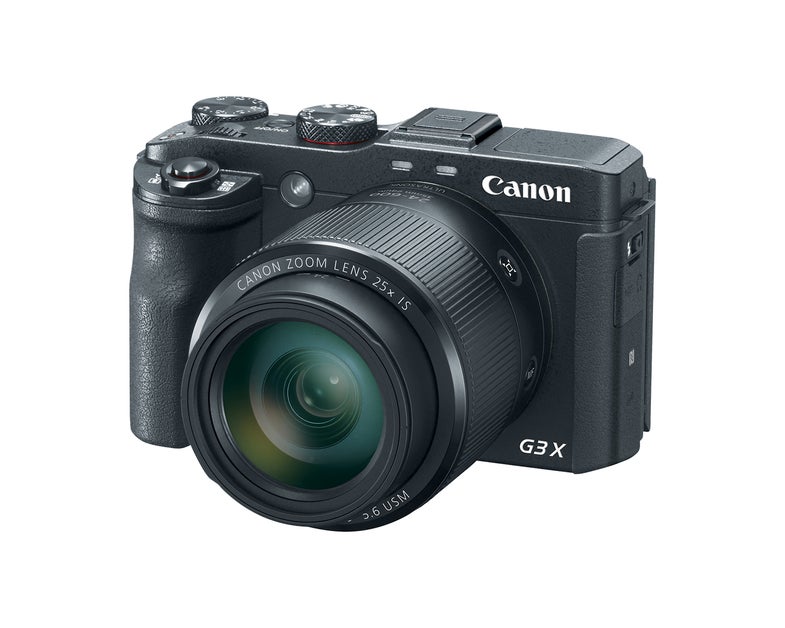 We may earn revenue from the products available on this page and participate in affiliate programs. Learn more ›
It has been an interesting couple weeks for high-end compact cameras. Now, Canon has updated their PowerShot line with a powerful new camera called the G3 X, which has a strong focus on optical zoom and is meant to handle a bit like a DSLR or at least an ILC.
At its heart is an increasingly familiar 1-inch sensor with an effective resolution of 20-megapixels, which is similar to what you'll find in their confusingly-named G7 X. That sensor setup is enabled with five-axis stabilization, which is an essential for a long lens like the one found on this camera.
The lens itself is a 24-600mm equivalent, which is a total of 25x optical zoom. That's a serious amount of reach for a camera like this. It starts at F/2.8, and by the time you get out to 600mm, the maximum aperture shrinks down to F/5.6, which is still very respectable with that much reach involved. The G7 X was limited to 24-100mm, so it's a pretty substantial step up.
The LCD is a 3-inch display with 1.62 million dots. It's also touch-sensitive, so you can navigate menus and change settings by poking the screen rather than messing with the buttons and dials (more on those in a minute). The screen is articulated, and even flips 180-degrees upward so you can use it in selfie mode if that's your thing. As you'd expect with a compact camera (and really most cameras at this point) it also has built-in Wifi connectivity.
The layout of the camera is more like an ILC than a typical compact. There's a grip that could be considered "chunky" which is actually often a good thing if you like being able to hold onto a camera firmly. There are dials, including a mode selector and even a very handy exposure compensation dial.
When the G3 X hits stores, it will cost $1,000, which seems to be a number lots of other manufacturers are hovering around with their super high-end compact cameras. While the G3 X does offer a very long zoom for this category, it is, however, lacking 4K video, which is all the rage at the moment for companies like Panasonic and Sony, who also happen to make 4K TVs.
This market, however, is clearly one that's working for camera manufacturers. There is, after all, certainly more than a little appeal in a camera like this over a system camera that requires you to purchase and then manage a collection of lenses.
We're looking forward to seeing how much imaging firepower Canon was able to cram into this little beast, and we'll share our test results once a retail unit makes its way into our test lab.