New Gear: Canon EOS M10 Mirrorless Camera and EF-M 15-45mm F/3.5-6.3 IS Lens
Meet Canon's new entry-level ILC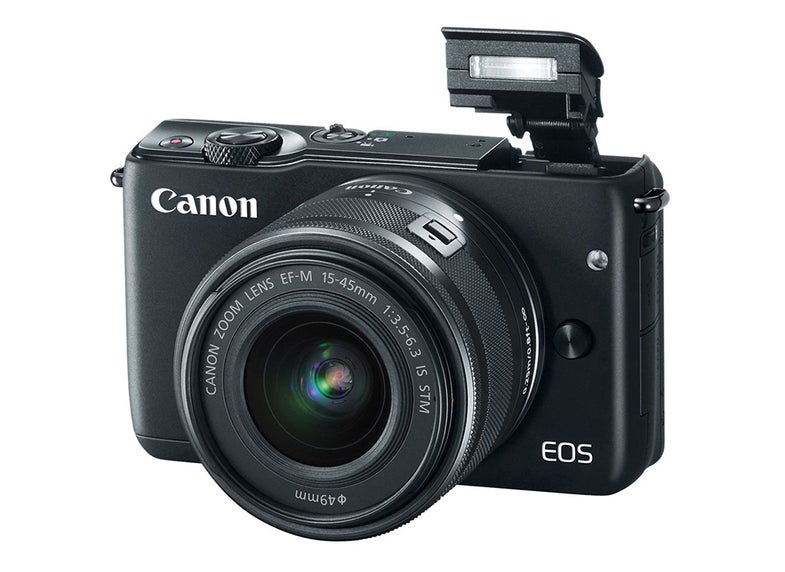 We may earn revenue from the products available on this page and participate in affiliate programs. Learn more ›
Just a few weeks ago, Canon announced that they would be bringing the EOS M3 mirrorless camera to the United States after having been on sale for months overseas. It appears that's part of a larger plan for Canon to try and get caught up in the US mirrorless camera market. The latest piece of that plan is their new EOS M10 camera, which debuts alongside the new 15-45mm F/3.5-6.3 IS zoom lens.
The EOS M10 is actually meant to sit slightly below the flagship M3 in the Canon hierarchy. It has an 18-megapixel APS-C, CMOS sensor as well as Canon's Digic 6 processor. It uses the Hybrid CMOS AF II system with a total of 49 focus points to choose from, which is a decided upgrade from the EOS M2, which wasn't sold in the States.


As it's a camera primarily geared towards consumers or entry-level enthusiasts, it also has some features you'd expect to find at that level. The screen flips 180-degrees upward to help facilitate selfie-taking. There are lots of effects and modes that can be applied to the images in case you want to share them without editing them on a computer.
To further facilitate sharing, the EOS M10 is equipped with both Wifi and NFC. The wireless connection can also be used to remotely control the camera, which is always nice to have as an option.
One noticeable drawback, however, is the lack of a viewfinder. That's not uncommon for the M-series cameras not to have an integrated viewfinder, but with not accessory shoe on the M10, you can't go adding one later.

The new zoom lens is a 15-45mm F3.5-6.3 IS STM, which gives it the full-frame equivalent field of view of a roughly 23-68mm lens. The aperture is pretty slow, but the M10's ISO range has been bumped up to 25,600, so hopefully low-light performance will improve and help out that F/6.3 aperture.
The EOS M10 camera will come packed with the new zoom lens for $599 in both black and white. Canon will also be selling an exclusive gray version through their online store. The new lens will cost $299 on its own. Both are scheduled to start hitting shelves in November.