My Favorite Old Camera: Neal Slavin's Linhof Master Technika
The group portrait photographer tells us why he loves this old 4x5 film camera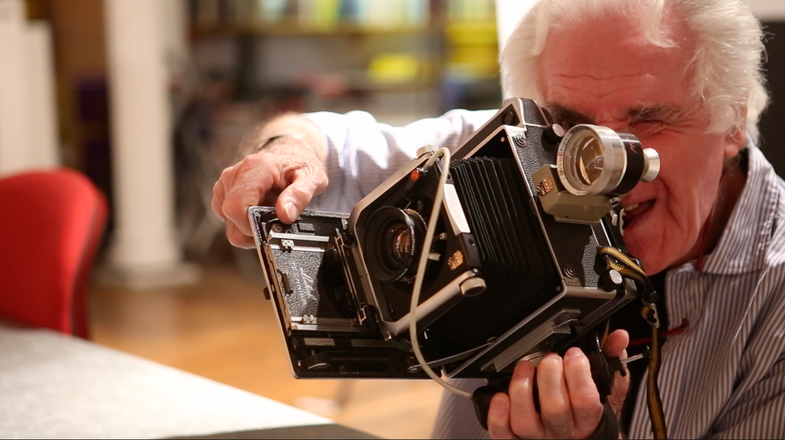 We may earn revenue from the products available on this page and participate in affiliate programs. Learn more ›
During a recent studio visit with iconic group portrait photographer Neal Slavin showed off one of his favorite old cameras, the Linhof Master Technika, which he says he has owned since the early '80s.
"It's a real workhorse. It has traveled with me pretty much around the world. Wherever I went, I would always use this as my camera of choice," Slavin says. "We had great times together, it and I, and I've made some great pictures with it, I think. It's a wonderful machine."
This old 4×5 camera has an omni-directional film back that allows for swing and tilt movements for interesting focus effects. Compared to a full-frame DSLR, a 4×5 camera has a crop-factor of roughly 0.29x, which means a 150mm lens that is on Slavin's camera will have roughly the same field of view of a 50mm lens on a full-frame body. You can still buy a new Linhof Master Technika "Classic" via custom order for around $10,000, while older used models can be had for $1,500 and up on the secondary market—but don't expect Slavin to give up his anytime in the near future. He says this is one camera he won't be parting ways with.