New Hubble image offers a detailed look at the Triangulum Galaxy
It contains a whopping 665 million pixels.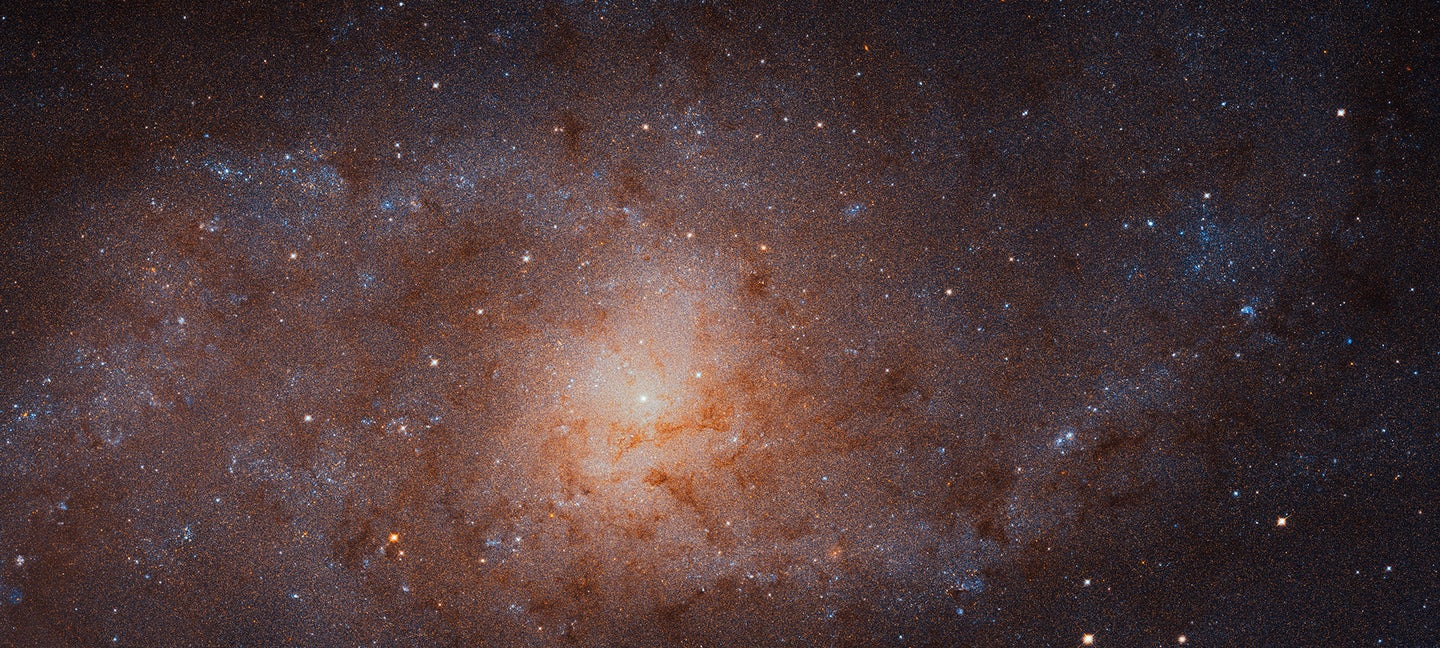 NASA's Hubble Space Telescope has recorded plenty of breathtaking images of the cosmos in the last decade or two. But this time, it's really outdone itself. You're looking at the sharpest, most detailed image ever of the Triangulum Galaxy—it contains a whopping 665 million pixels. To achieve such splendid detail, the Hubble took 54 individual images and stitched them together. The result, released Monday by NASA and ESA, is a lovely galactic spiral containing 25 million distinct, resolved stars out of the galaxy's total 40 billion.
Though only 19,000 light-years are shown in this image, the Triangulum Galaxy is about 60,000 light-years across altogether. For reference, the Milky Way spans 100,000 light-years, and the Andromeda stretches to 200,000. Though it's the smallest of the trio—known collectively as the Local Group—you can still see the Triangulum without a telescope on clear nights. Just under three light-years away, it appears in the northern sky as a somewhat faint blur of light in the Triangulum constellation.
Related: See how NASA's iconic Earthrise image was shot
The image joins the ranks of other impressive Hubble shots, like this 1.5 billion pixel behemoth of the Andromeda. As noted in ESA's press release, images like these continue to help astronomers understand the births of stars and galaxies alike.