The Lytro Cinema Camera Shoots 755-Megapixel Light Field Images at Up to 300 FPS
Lytro's latest pivot is a fascinating one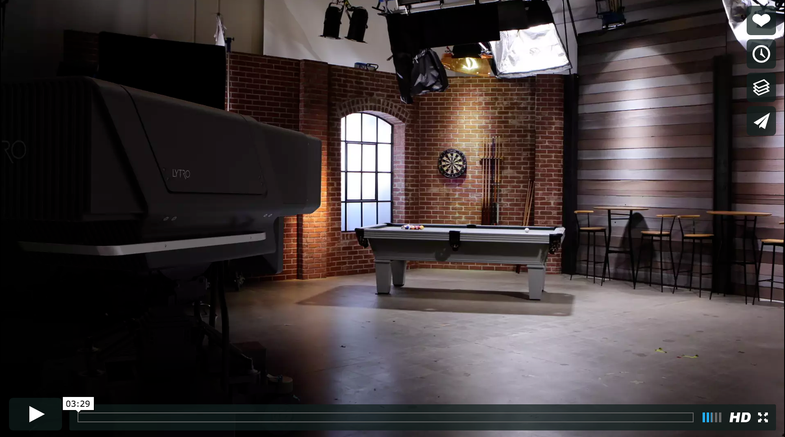 We may earn revenue from the products available on this page and participate in affiliate programs. Learn more ›
Lytro Cinema from Lytro on Vimeo.
The road so far has been an interesting one for Lytro. Its original consumer-oriented camera introduced most of the public to light field photography, but ultimately lacked the imaging firepower to be a real success with photographers. Then, the higher-end Lytro Illum upped the image quality, but proprietary file types and a high price tag made it a hard sell. Then, Lytro announced it was getting out of the consumer camera business altogether. Now, Lytro has announced its future plans in the form of the extremely ambitious Lytro Cinema camera meant for TV and movie production.
The goal of the Lytro Cinema camera is to enable shots that were literally impossible with traditional movie cameras. Light field is all about capturing data about a scene, and the data sets recorded by the Lytro Cinema offer some unique opportunities for filmmakers. As the press material says, "every frame of a live action scene becomes a 3D model." So, rather than adding special effects in post using techniques like Chroma Key (green screen, if you will) artists can actually use the depth information from the frame to put in the CGI elements.
Each frame holds the equivalent of 755 raw megapixels and they can be captured at up to 300 fps with a claimed 16-stops of dynamic range. That 755-megapixel number, of course, applies to the master file and the resolution of a single final frame will likely be far below that number, but this camera is capturing a rather astonishing amount of date.
Like with the Lytro cameras that came before, shooters are still able to pick their point of focus after the fact, but the Cinema camera is capable of much more. The camera can actually be shifted side to side or up and down. It can even move in and out. Because the shutter angle (think shutter speed in pure photography terms) has also changed, allowing for some very interesting motion blur options that weren't possible before without special effects.
When Lytro said it was getting out of consumer cameras, they really weren't kidding because this is meant for high-budget productions with seven-digit budgets. They already have some big names signed on to work with the product, including Oscar winners, so it will be interesting if it starts to catch on. If it truly can make adding CGI to movies cheaper and easier for the studios, it seems like it has a lot of potential.