Lume Cube Air is a tiny LED you control with an app
It's also smaller and lighter than the original Lume Cube.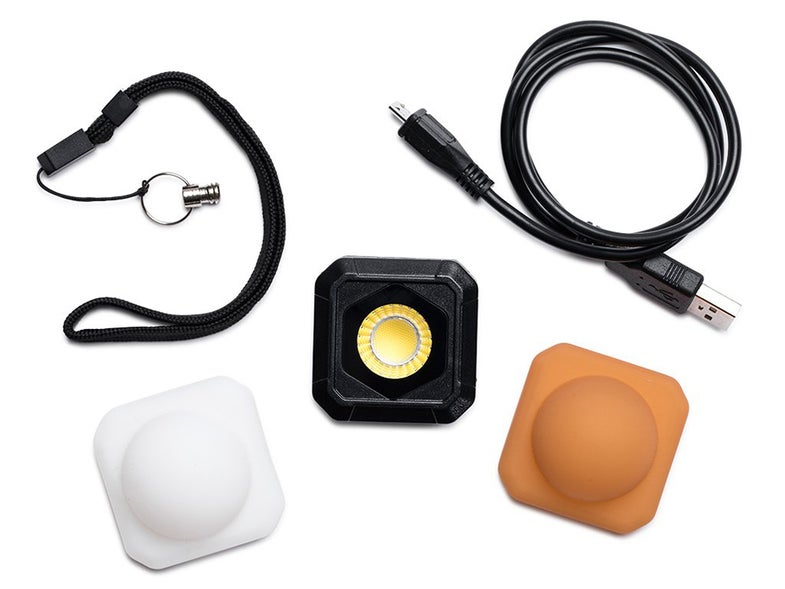 We may earn revenue from the products available on this page and participate in affiliate programs. Learn more ›
We've been big fans of the Lume Cube since its initial launch on Kickstarter in 2014, but in just a few years this product has come a long way. The Lume Cube Air is a powerful, lightweight lighting solution for photographers, videographers, and smartphone shooters.

The light can be controlled by a button on the top of the cube or through the IOS and Android Lume- app. Inside the app you can monitor battery life, adjust brightness, light mode, and strobe speeds—which is all controlled by Bluetooth. It also allows you to control multiple Lume Cubes at once and independently adjust settings. The Lume Cube Air comes with two diffusers, a white one and an orange one that helps match ambient indoor glow from light bulbs. There is also a micro USB cable for charging and a lanyard that screws into the ¼"-20 tripod mount on the bottom of the light.
Here's what we know about it:
Weighs 2.08 oz
5700K daylight balanced color temperature
400 LUX at 1M power
60-degree beam angle
Waterproof up to 30 feet
2 hour battery life at fifty percent
Fully charges in about an hour
Rubberized exterior
Spring-loaded charging port with a water tight seal
Built-in magnet for mounting
Available now for $69.95

Related: Pop Photo's 2018 Gift Guide
Although the built in magnet and tripod thread will be helpful in many situations, Lume Cube sells a few unique mounting options too. These include a smartphone clip, a GoPro mounting bar, and a camera mount. Overall, Lume Cube Air is a pocket-sized lighting tool that will give any level of photographer's images a professional quality.