Loupedeck Is a Lightroom Console for Tactile Photo Editing with Knobs and Buttons
You'd be like a Lightroom DJ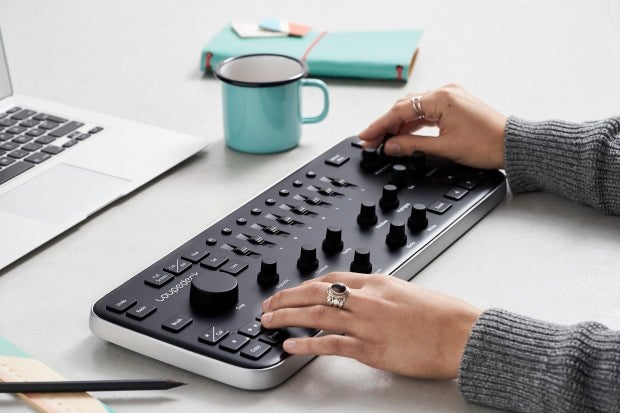 We may earn revenue from the products available on this page and participate in affiliate programs. Learn more ›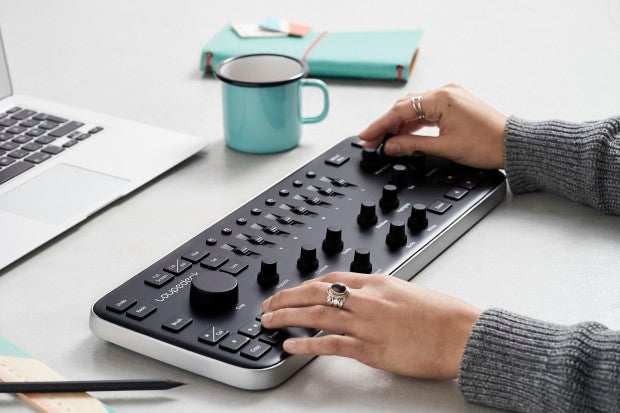 If you're an Adobe Photoshop Lightroom user, you probably have certain actions and shortcuts burned into the memory of your hand and arm muscles. But, Loupedeck wants to change the way we interact with Lightroom by replacing mouse and keyboard with a series of strategically placed knobs and buttons. The idea is to give photo editing a more tactile feel.
The product is currently raising funds on Indiegogo and is slated to start shipping in summer of 2017. It's roughly the size of a regular keyboard, but instead of an army of regular keys, it has an assortment of different inputs. There are a couple standard keys, but they're dedicated to things like copying and pasting, as well as flagging, zooming, and navigating. There's a series of knobs that are tied to common sliders such as contrast, exposure, clarity, highlights, and shadows.
A row of buttons across the top are configurable for specific presets, and a row of scroll wheels are mapped to the individual color channels. When you press on a dial or a scroll wheel, that value resets to its original number.
On paper, this thing looks like it could be really awesome. There are a lot of variables, such as the responsiveness of the inputs and the overall feel of the tactile controls, but I have been using the Palette for a while now and I like it. This seems like it could be another viable option for Lightroom editing.
The retail price on the Loupedeck will be $399, which certainly isn't cheap, especially for a product you won't get to touch until your order arrives. If you get in now during the Indiegogo, you'll pay $249, which is more reasonable, but still not exactly an impulse purchase.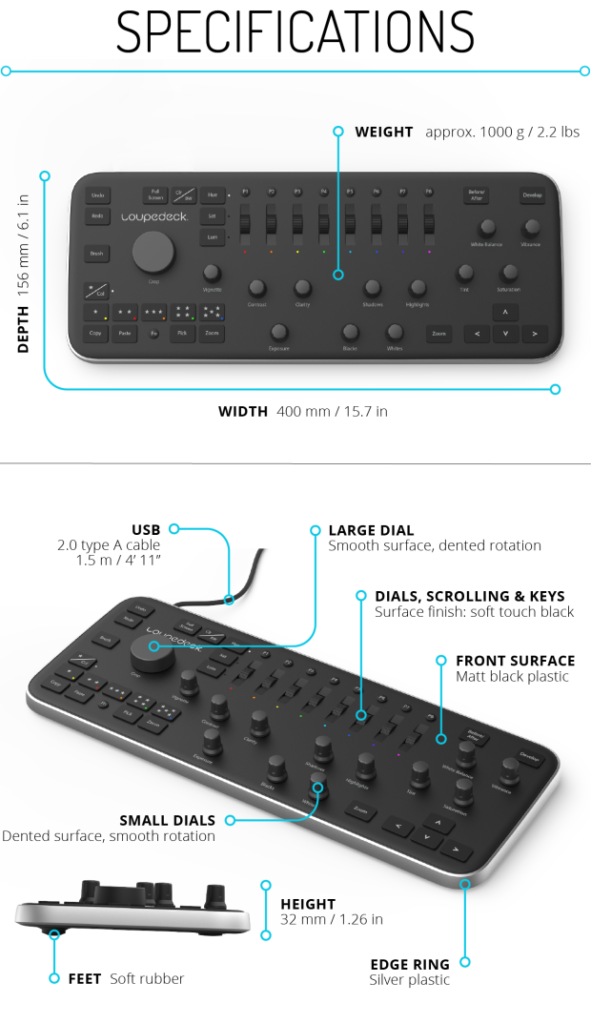 I'm looking forward to trying this thing out down the road and I'm ultimately glad to see this product space continuing to grow. I think there's a lot of potential here, especially as photographers spend more and more time editing and are looking for any possible way to save time—and visits to the chiropractor.