Lomography's Berlin Kino 35mm monochrome film is cut from old cine film stock
The film can be developed with standard black and white processing.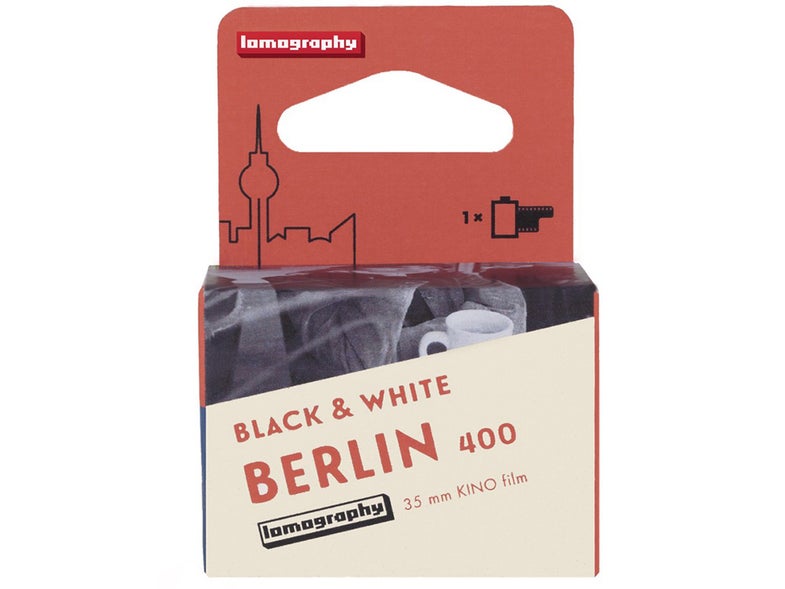 We may earn revenue from the products available on this page and participate in affiliate programs. Learn more ›
Lomography has a new flavor of film on the way, reconfirming what we already know, that it's an awesome time to start shooting film.
Berlin Kino is a 35mm 400 ISO black-and-white film that was extracted from old rolls of German cinema film stock. Lomography says that the film's ISO can be pushed to 800,1600, or 3200 and still maintain a nice tonal range. Each roll has 36 exposures. You can process it just like any other black-and-white film either at a lab or at home using chemicals like Kodak D-76, Kodak HC-110, Ilford Ilfosol-3. You could also try the Rollei Black & White Reversal Kit, which will turn your negatives into positives, if you are looking for something a little funky.
Berlin Kino is available now by pre-order for $8.90 per roll or as a five pack bundle for $44.50. It starts shipping in December.
The sample images provided by Lomography make it look like this film has a medium amount of contrast, minimal grain, and a timeless feel. If you're in love with the sample images, don't sleep on ordering this one. Quantities for these speciality films from Lomography are often limited, sell out quickly, and don't always make a comeback.

Related: You should develop your own black-and-white film. Here's how.