Lens Test: Zeiss Milvus Planar T* 85mm f/1.4 ZE and Sample Image Gallery
A fast telephoto staple stands out in Zeiss's new Milvus line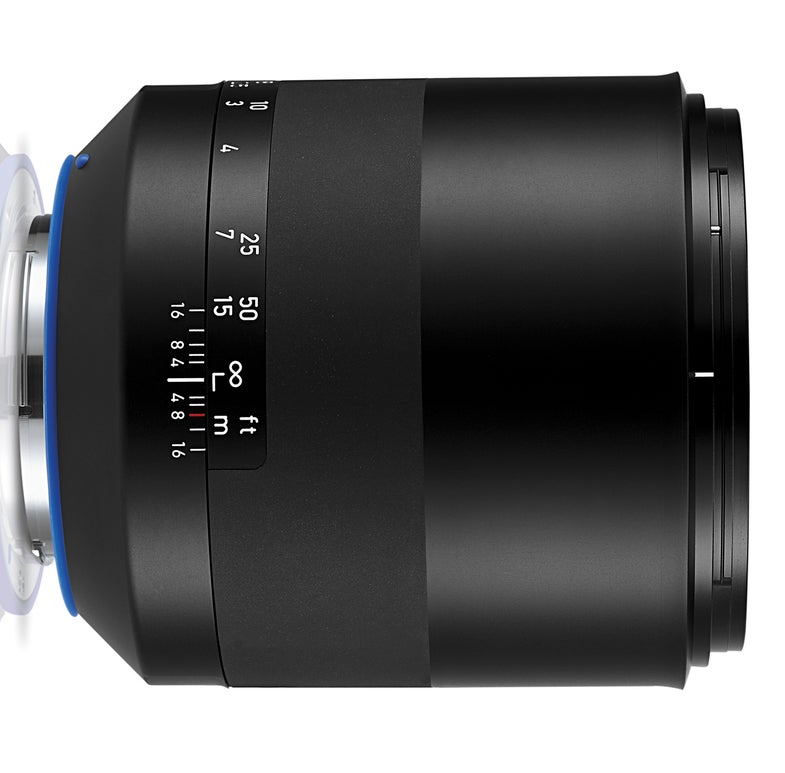 We may earn revenue from the products available on this page and participate in affiliate programs. Learn more ›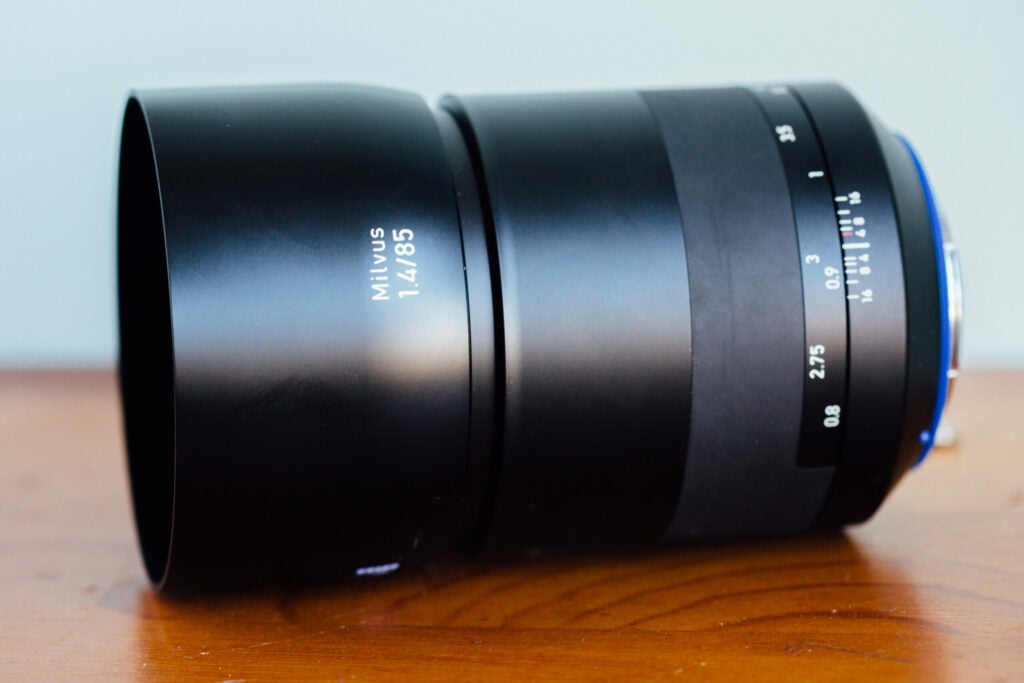 The first of Zeiss's six new full-frame, manual-focus Milvus lenses to run the gauntlet of the Popular Photography Test Lab, this is actually the third 85mm f/1.4 in Zeiss's current catalog (and the fifth 85mm f/1.4 we've tested recently). The other two 85mm Zeiss lenses belong to its premier Otus line and to what the company now calls its Classic line of older lenses. Both the Otus and Milvus lines are improved to meet the imaging demands of high-resolution sensors and 6K video capture.
Like the other recent Zeiss lens families, the new Milvus optics are named for a genus of birds, in this case the raptors that we call kites. These are midsize birds of prey, and, aptly, the Milvus lenses fall midway between the Otus and Classic lines in optical can-do and pricing; the 85mm f/1.4 tested here costs $1,799 (street). This lens boasts a completely new internal design, but on the outside looks like most Zeiss lenses: It's sleek, massive in size, and beautiful, with an all-metal matte black body. Its reverse-mountable lens shade is lined with black flocking, and its manual focus collar turns smoothly and long for fine (if not fast) focusing.
The lens's large, crisp barrel markings include subject distance and depth-of-field scales, but that's about it. Neither the lens maker's name nor the focal length is displayed on the barrel proper. It's a beauty.
We'll compare this Milvus to Zeiss's Classic and Otus 85mms, as well as the 85mm f/1.4s from Nikon, Sigma, and Sony, and Rokinon.
Unsurprisingly our SQF tests found Excellent-range results for all six of these 85s. That said, Zeiss's premier Otus performed particularly well, even at maximum apertures, up to a 20×24-inch print size. This new Milvus came in second place, slightly sharper than the Nikon, Rokinon, Sigma, Sony, and Zeiss Classic lenses.
In our DxO Analyzer 5.3 tests of distortion, all three Zeiss lenses showed the same 0.02% Imperceptible-range distortion. With vignetting, the Milvus matched the Otus—gone at f/2.5—but Zeiss's Classic 85mm did slightly better: gone at f/2.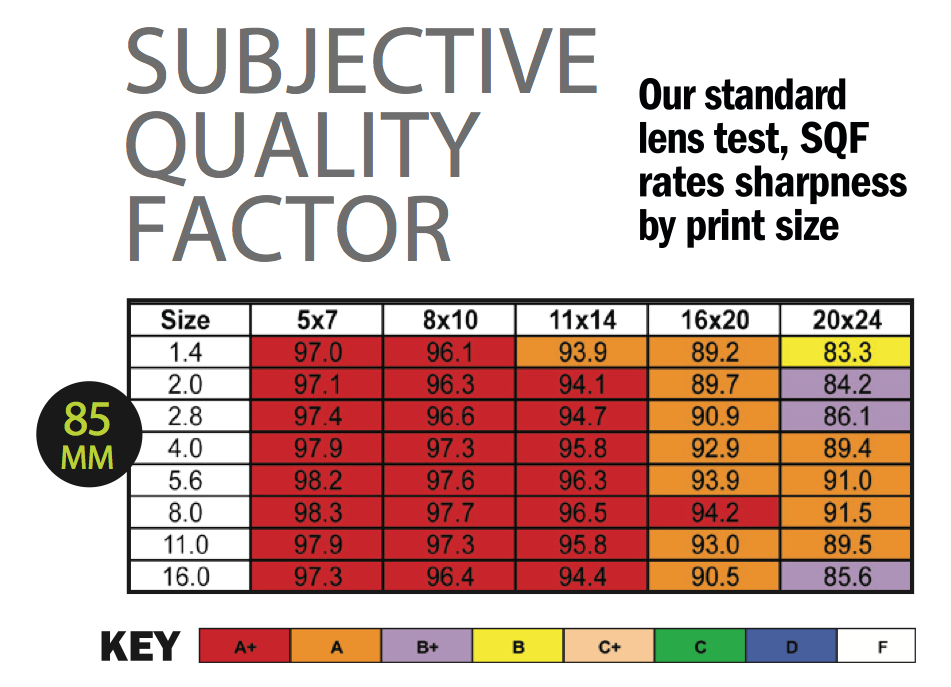 In close focusing, the Zeiss Otus and Milvus tested the same at 31 inches, far tighter than the Rokinon at 45.20 inches or the Classic 85mm at 39.75 inches. Nikon pulled down the highest maximum subject magnification at 1:5.87, slightly better than the Milvus's 1:7.34.
Other differences between the three Zeiss 85mms? We found that they were slight. The Milvus is a bit more modern looking and more ergonomically correct, plus it protects against dust and water spray—traits that the Classic 85mm lacks. Due to its more technically advanced and lighter focusing system, the Otus weighs about three ounces less than the Milvus. Prices jump down from the Otus at $4,490 to the Milvus at $1,799, all the way to the Classic 85mms $1,083. Which is for you? Zeiss, more than any other lens maker, offers so many options that it is difficult to choose!
TEST RESULTS
Distortion: 0.02% (Imperceptible) pincushion
Light falloff: Gone by f/2.5
Close-focusing distance: 31.12 inches
Maximum magnification ratio: 1: 7.34
SPECIFICATIONS
85mm (82.92mm tested), f/1.4 (n.a. tested*), 11 elements in 9 groups. Focus ring turns 270 degrees.
Diagonal view angle: 29 degrees
Weight: 2.82 lbs filter size:: 77mm
Mounts: Canon AF, Nikon AF
Included: Lenshood
Street price: $1799
Info: zeiss.com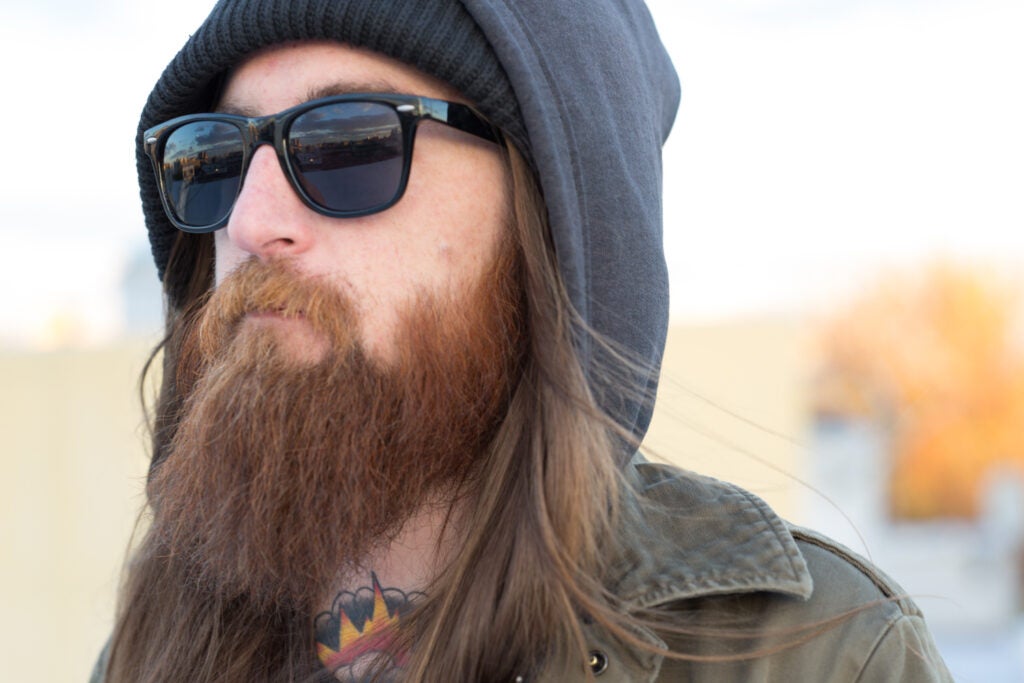 Tech Specs: 1/50 sec at f/4.5, ISO 200.
-0.65 exposure adjustment in post.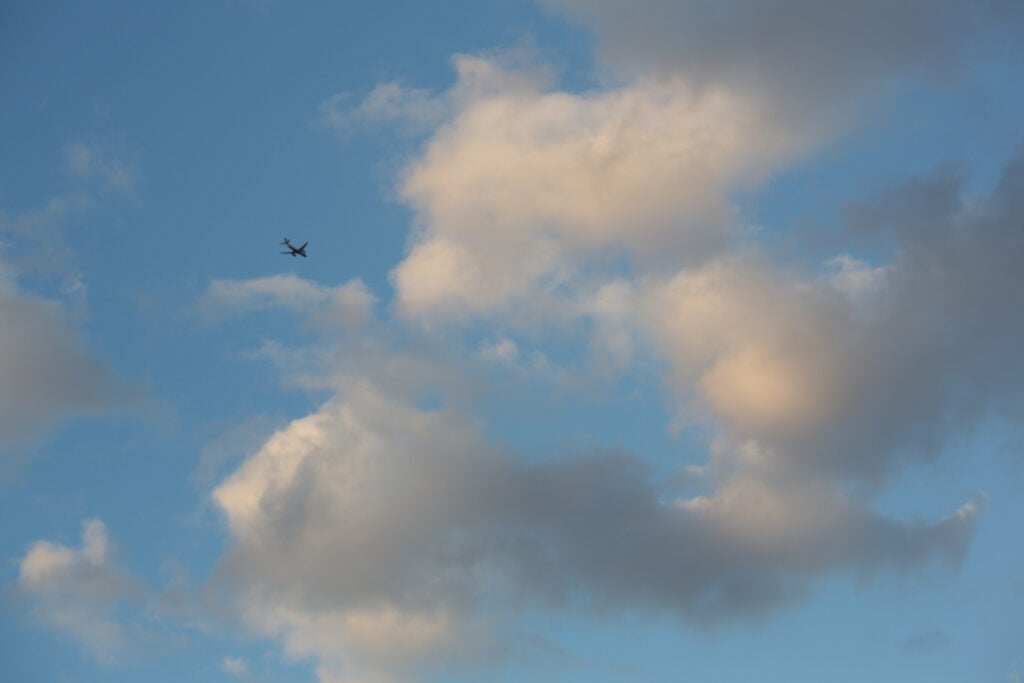 Tech Specs: 1/800 sec at f/4.5, ISO 200.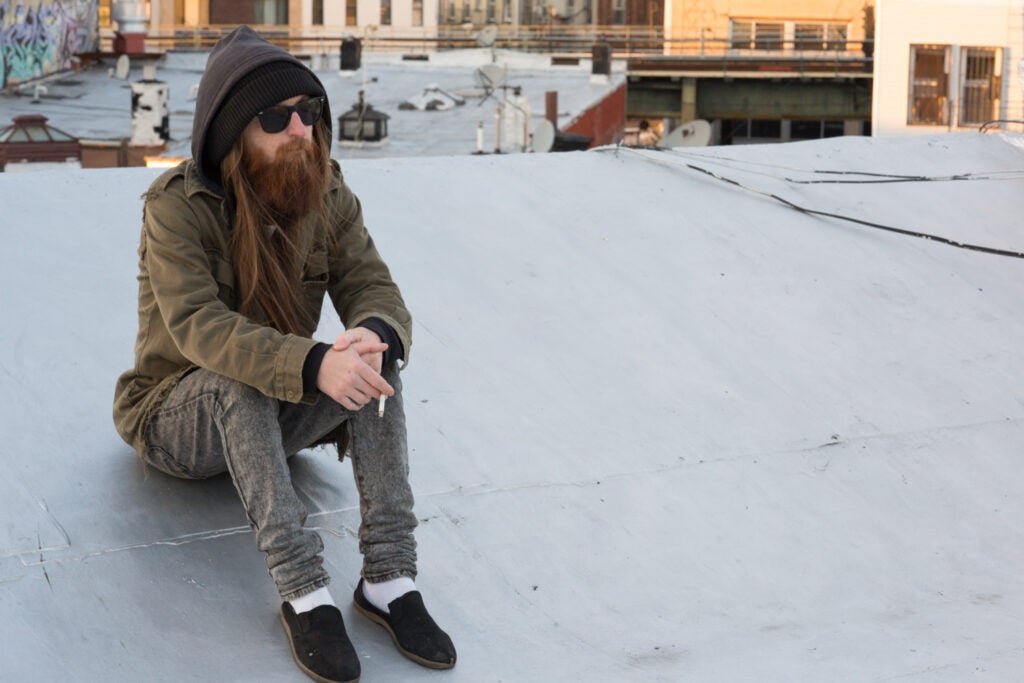 Tech Specs: 1/50 sec at f/13, ISO 800.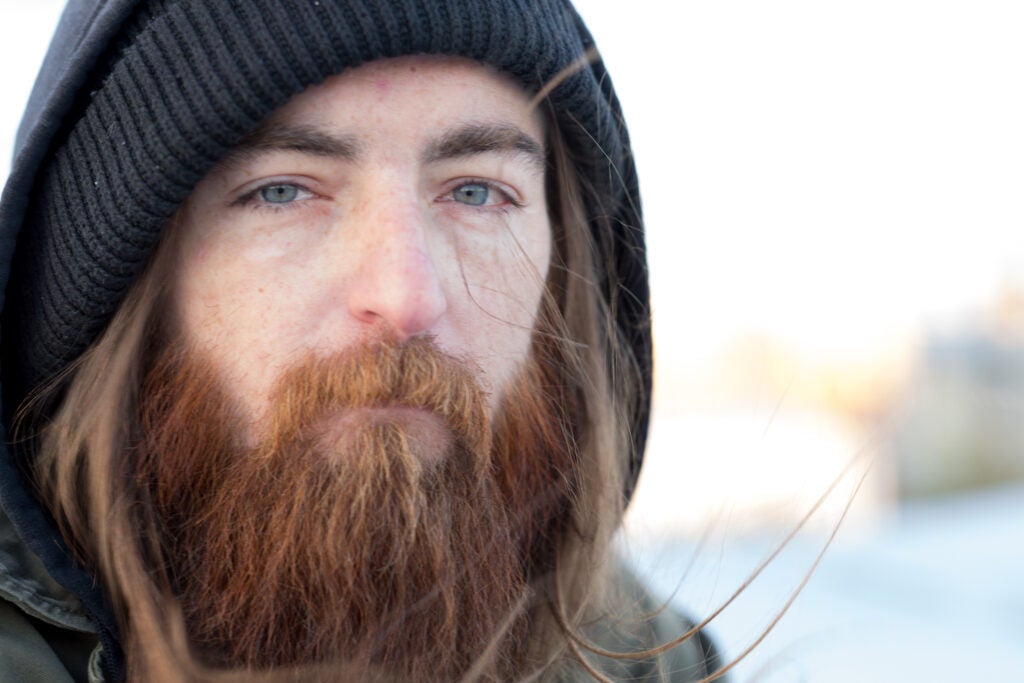 Tech Specs: 1/125 sec at f/3.2, ISO 800.
-1.50 exposure adjustment in post.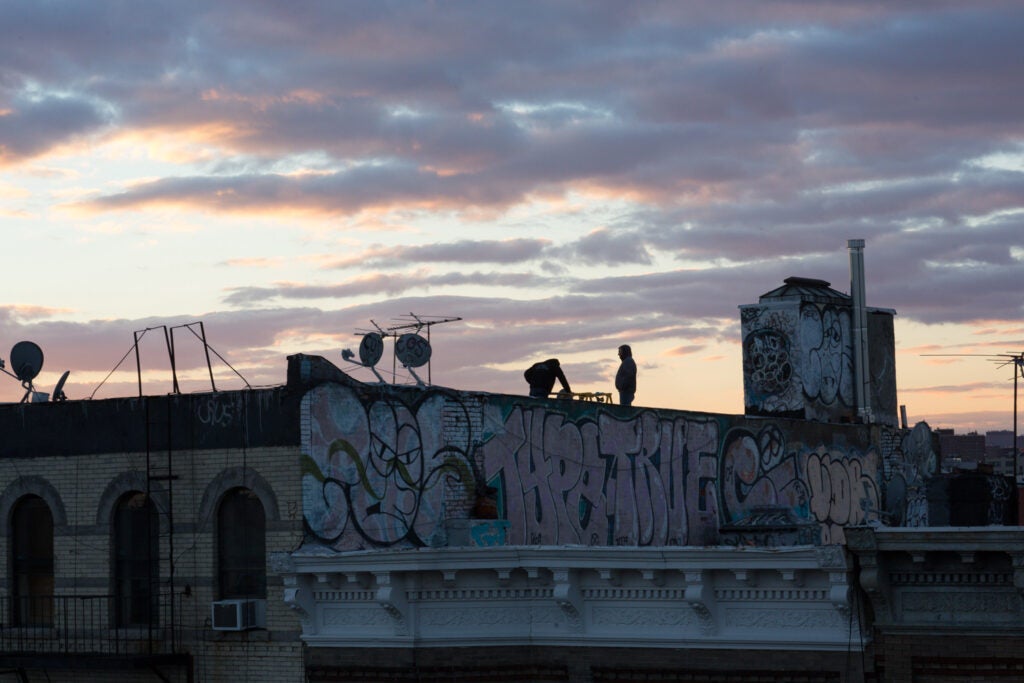 Tech Specs: 1/80 sec at f/16, ISO 800.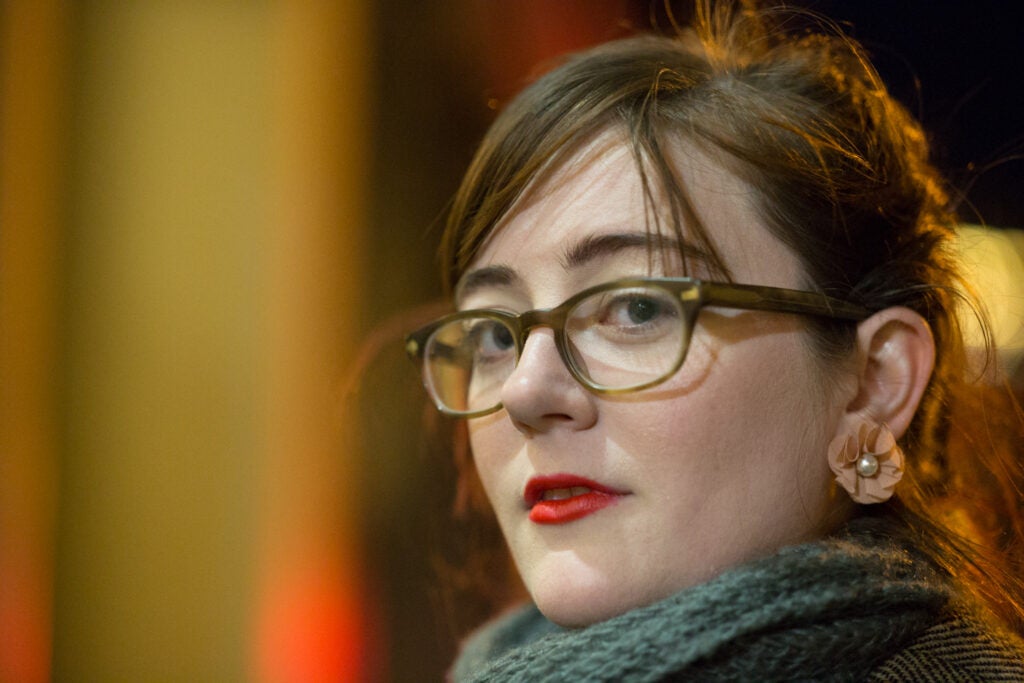 Tech Specs: 1/125 sec at f/2, ISO 6400.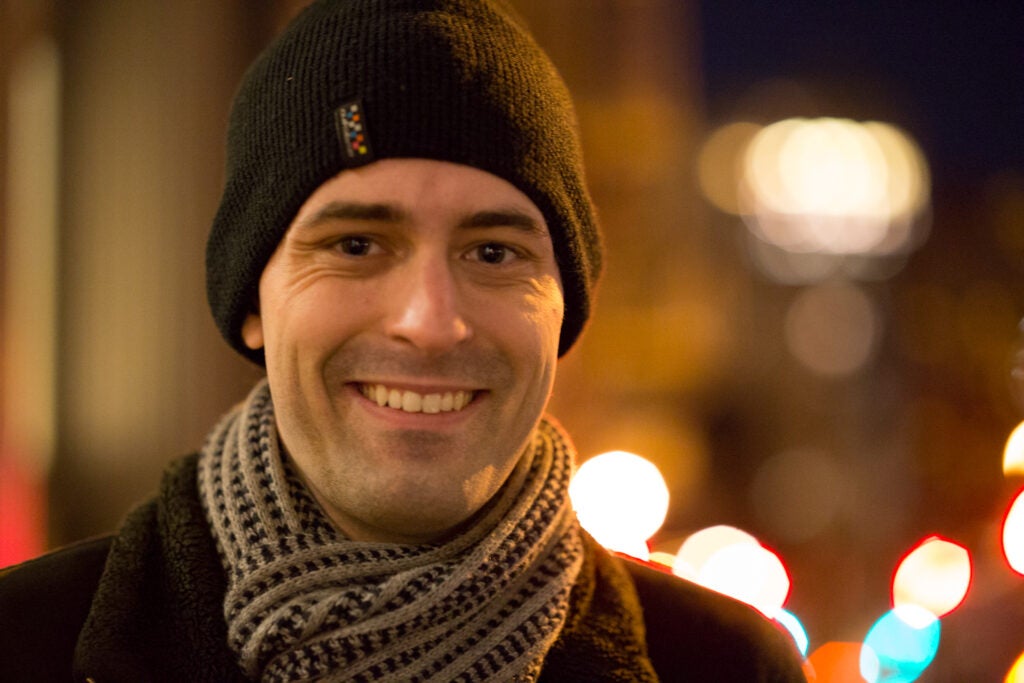 Tech Specs: 1/50 sec at f/2, ISO 6400.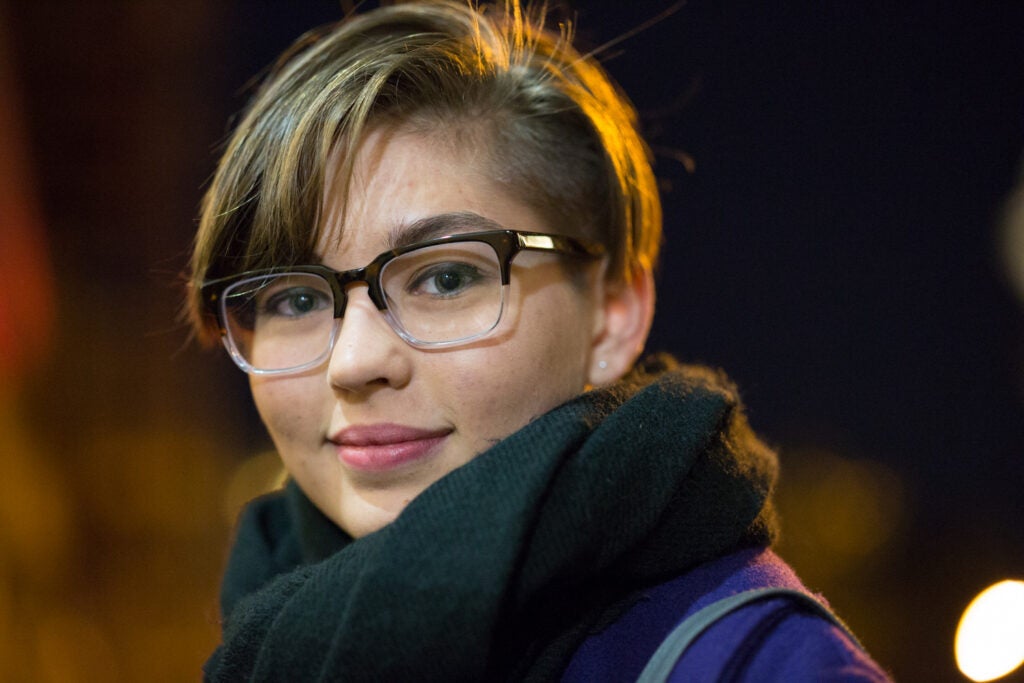 Tech Specs: 1/80 sec at f/2, ISO 6400.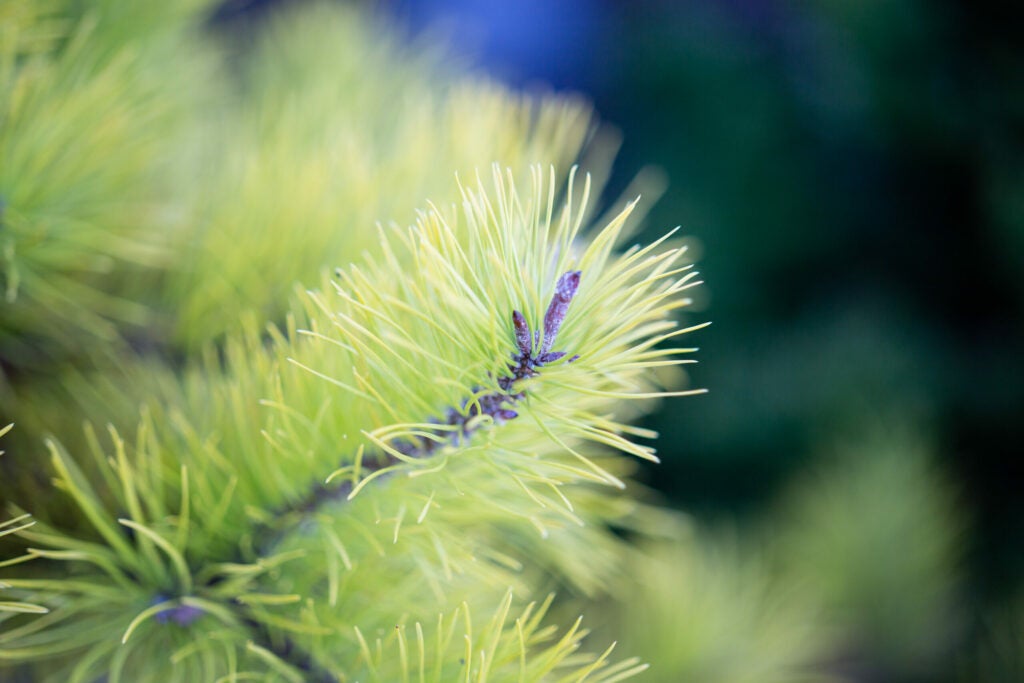 Tech Specs: F/1.4 for 1/800 sec. at ISO 100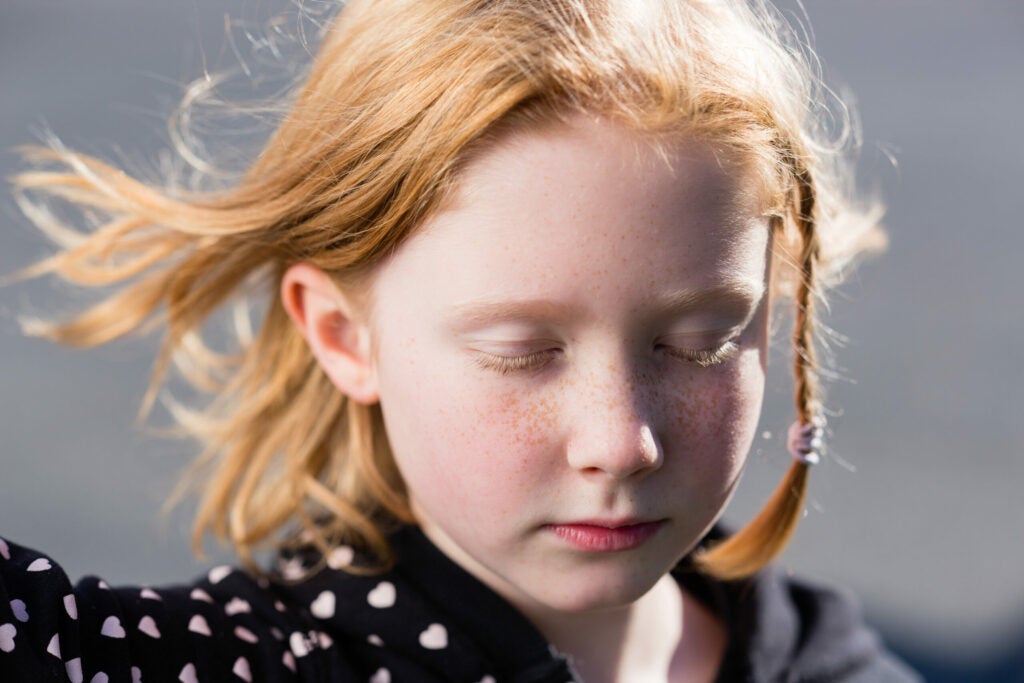 Tech Specs: F/2.8 for 1/2,000th sec at ISO 100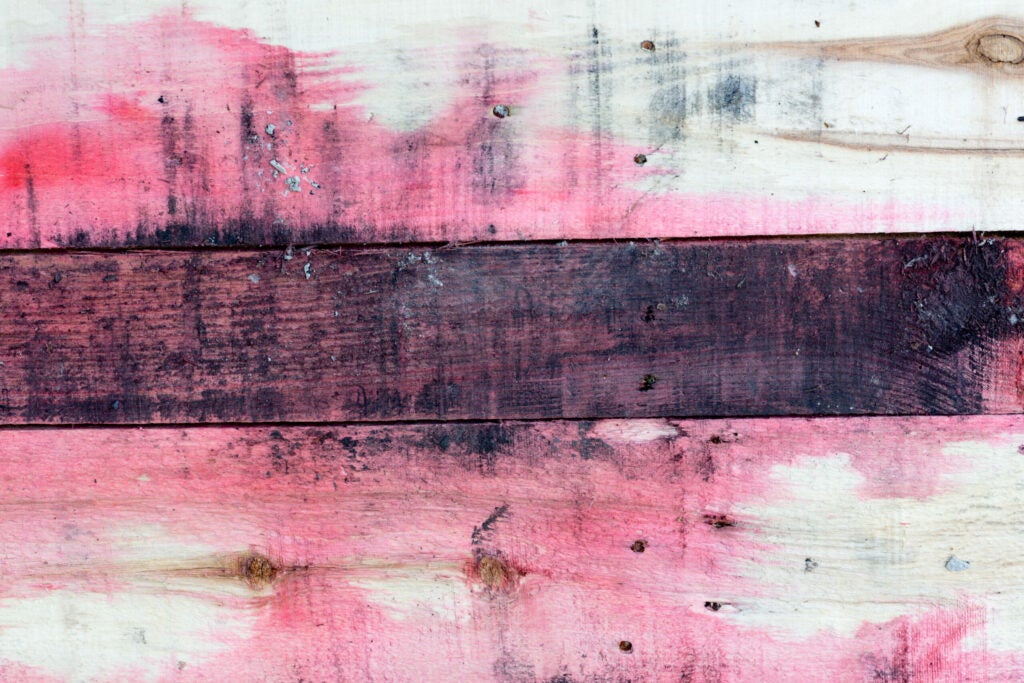 Tech Specs: F/5.6 for 1/100 sec at ISO 400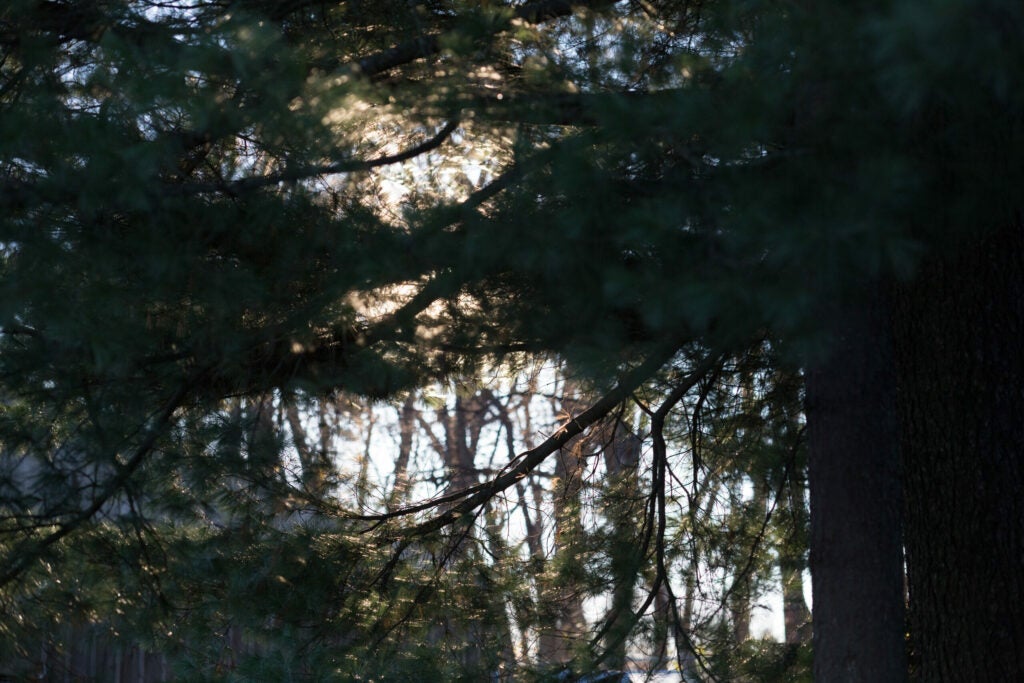 Tech Specs: F/2.8 at 1/4000th sec. at ISO 1,000
Lots of high-contrast edges visible in this photo and no flare, which is nice.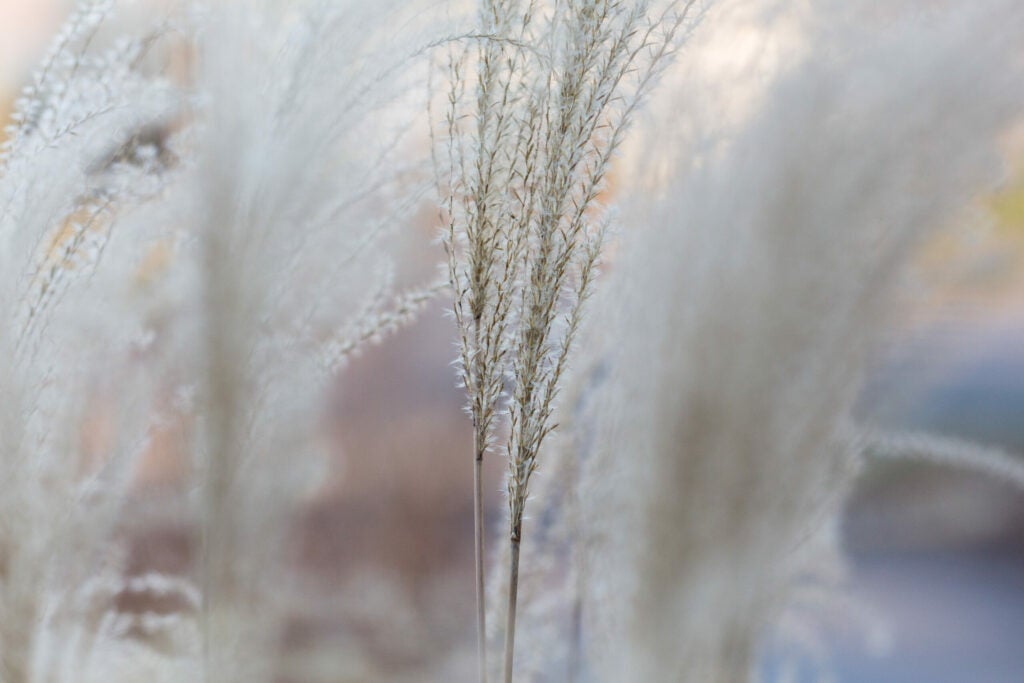 Tech Specs: F/2.8 at 1/2,500th sec. at ISO 1,000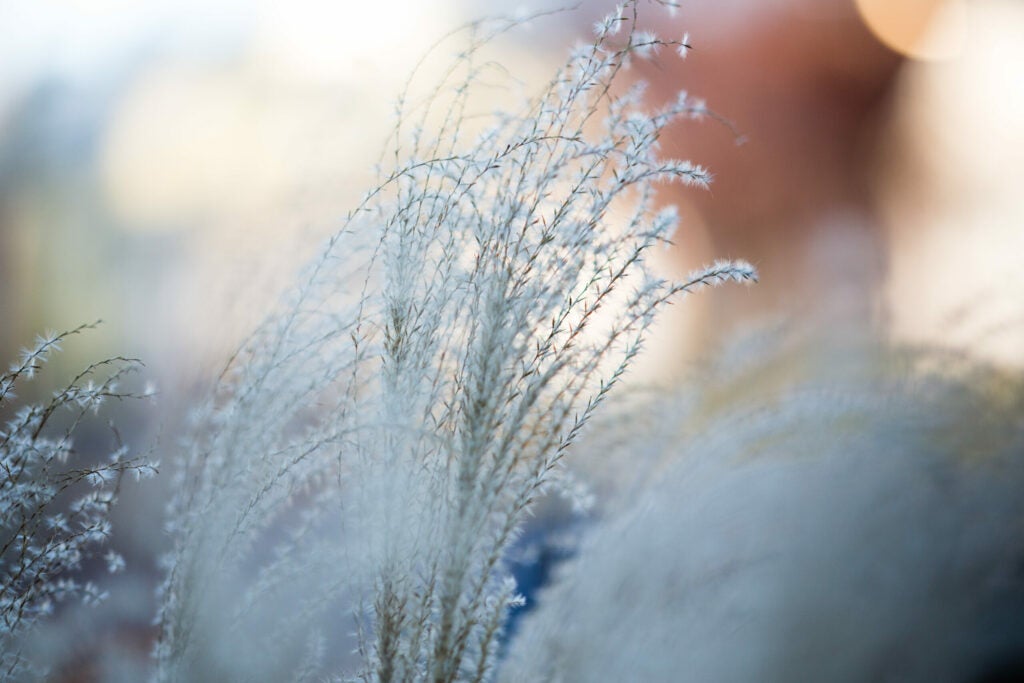 Tech Specs: F/1.4 for 1/4000th sec. at ISO 1,000
This lens is very serious about it's Bokeh