Leica's nearly-silent M-10P camera is its first with a touchscreen
You won't find a famous red dot on this stealthy camera.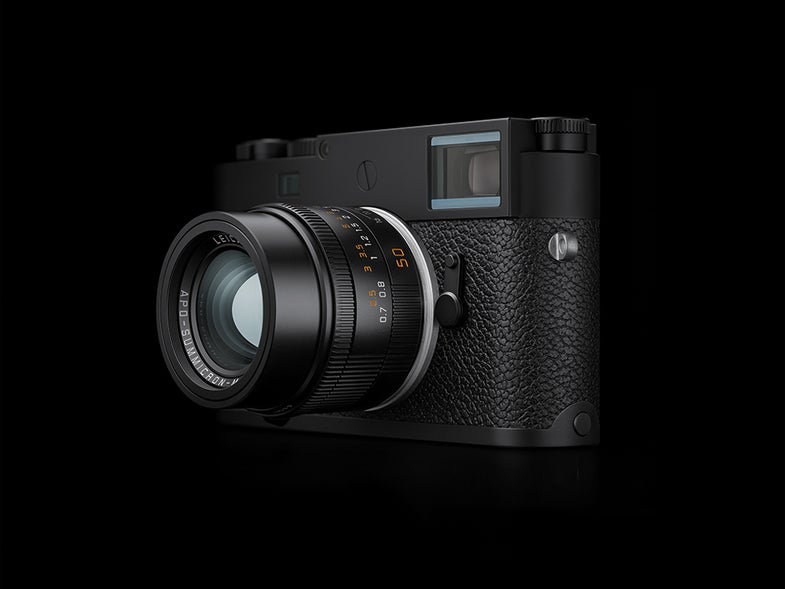 We may earn revenue from the products available on this page and participate in affiliate programs. Learn more ›
Leica announced the arrival of the M-10P this week and it is billing it as the most inconspicuous camera in the line and great for discrete shooting. The camera features a virtually silent mechanical shutter, ditches the iconic red dot and the front branding, and, most notably, adds a touchscreen.
This is the first camera in the M series to include a touchscreen, so if you're not particularly skilled when it comes to focusing with a rangefinder, you can tap on your subject in live view. The touchscreen allows for swiping and pinch-to-zoom functions as well. The M-10P has a built in level gauge to help with framing and avoiding the dreaded crooked horizon line.
The camera will come in black chrome and silver chrome and is available starting today for $7995.
Here is what else we know about it:
3″ TFT LCD, 1.04 MP, with touch control available
24MP CMOS sensor
ISO range of 100-50,000
Wifi
Dimensions: 139 x 38.5 x 80 mm
Weighs approx. 675 g