Leica Announces Updated Version Of Its TL Camera With More Storage, Faster AF, and a Titanium Body
You can still get it in silver or black if you prefer.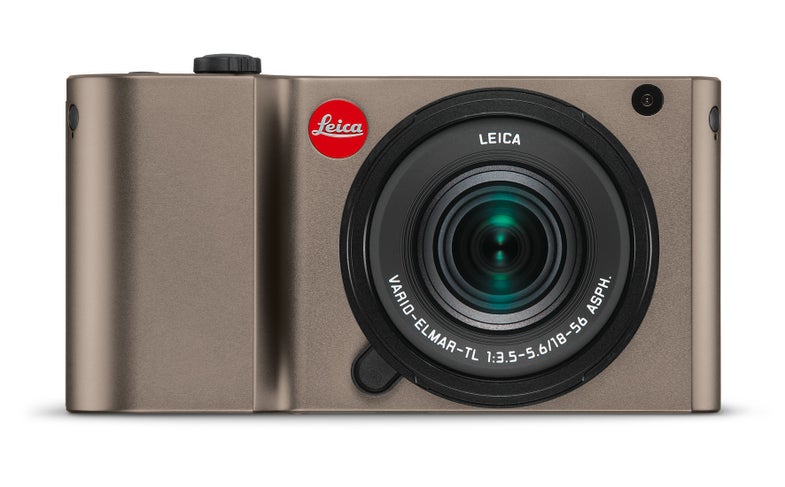 We may earn revenue from the products available on this page and participate in affiliate programs. Learn more ›
We first met the Leica TL back in 2014 when it was meant to bridge the gap between the company's compact camera line (made in concert with Panasonic) and its higher-end cameras like the venerable M-series rangefinders and the SL system. Now, the TL is getting a refresh with some upgrades in both performance and style.
The sensor is still the familiar APS-C CMOS, but the press material promises dramatically improved autofocus performance, especially in the continuous AF-C mode. The new TL also has 32 GB of built-in storage for shooting without card.
The back of the camera is equipped with the 3.7-inch touchscreen display to handle most of the menu navigation. It's also the primary viewfinder as the camera doesn't have a built-in eye-level finder. The new Leica TL has an integrated Wifi module that will work in concert with a revamped Leica TL mobile app (iOS and Android). In addition to allowing wireless image and video transfer, the new app can be used as a remote electronic viewfinder with integrated camera controls.
The native TL lens system is still limited to six lenses, but now Leica SL lenses can also be used with an adapter. The M and R lens adapters are, of course, still available.
The revamped Leica TL camera will be available for $1,695 and come in three colors: Silver, Black, and the new Titanium model, which has chamfered edges for an additional stylistic element. The cheapest lens is still the Vario-Elmar-TL 18-56mm f/3.5-5.6 ASPH kit lens, which nearly matches the camera body's price at $1,650.